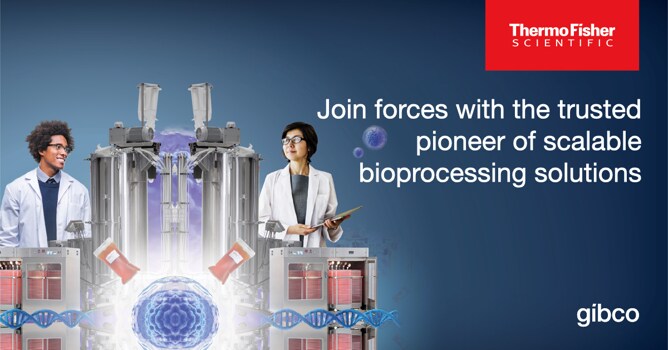 The complete line of DynaDrive S.U.B.s include 50, 500, 3000, and 5000 L sizes that ensure consistent scalability from pilot-scale studies to pre-clinical to commercial production. The DynaDrive technology brings single-use to unprecedented volumes and performance.
Hardware is jacketed with load cells
Large volume—50 L, 500 L, and option of scalability to larger sizes of up to 5,000 L
Improved seed train process—10:1 turndown ratio in the 50 L reactor and 20:1 turndown in the 500 L, plus projected larger-size reactors allow for streamlined seed-train process and help reduce risk
Learn more ›
* See promotion details page for ordering instructions and terms & conditions.
For Research Use Only. Not for use in diagnostic procedures.
© 2020 Thermo Fisher Scientific Inc. All rights reserved. All trademarks are the property of Thermo Fisher Scientific and its subsidiaries unless otherwise specified.