Exclusive offer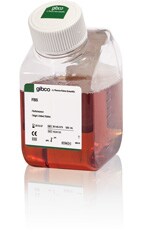 For a limited time save up to 50% on Gibco FBS*
Fact: Your research will only be as accurate, as efficient and as groundbreaking as the cell culture you're working with.
Why settle for anything less?
Delivering the highest quality FBS since 1962
Used by 14 of the top 15 pharma companies
The most cited FBS in global scientific journals
Use promotion code D2207573 to take advantage of this promotion.
Offer valid through September 30, 2018.
Eligible catalog numbers:16000044, 16140071, 10082147, 10437028, 10438026, 26140079
Order now ›
* This promotion is available only to customers in the US (excluding Puerto Rico) and Canada who make a qualifying puchase in a single purchase order. Offer valid for qualifying orders received no later than September 30, 2018 or until product inventory is depleted, whichever comes first. Discount applies to the price in effect at the time the order is received by Life Technologies. Promotional price is exclusive of tax and shipping and handling fees. Cannot be combined with other discounts or promotions. Offer void where prohibited, licensed, or restricted by federal, state, provincial, or local laws or regulation or agency/institutional policy. Other restrictions may apply.
For Research Use Only. Not for use in diagnostic procedures.
© 2018 Thermo Fisher Scientific Inc. All rights reserved. All trademarks are the property of Thermo Fisher Scientific and its subsidiaries unless otherwise specified.