CultureOne Supplement for Neuronal Cell Culture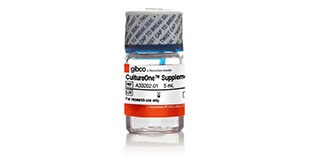 Superior neuronal cell cultures
Gibco™ CultureOne™ Supplement may be added to any conventional neuronal differentiation medium to eliminate more than 75% of contaminating neural progenitor cells.
Learn more ›
For Research Use Only. Not for use in diagnostic procedures.

© 2017 Thermo Fisher Scientific Inc. All rights reserved. All trademarks are the property of Thermo Fisher Scientific and its subsidiaries unless otherwise specified.