It takes two!
Purchase a Thermo Scientific Micro CL21 or CL21R, receive a rotor for free*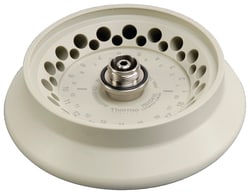 Dual Row Rotor 18 x 2.0/0.5 mL with screw-on lid: For ultimate versatility, accommodate 2.0 and 0.5 ml tubes in a single, unique rotor configuration and eliminate adapters for unparalleled convenience and ease-of-use.
Order now ›
* See promotion landing page for ordering instructions and terms & conditions.

For Research Use Only. Not for use in diagnostic procedures.

© 2018 Thermo Fisher Scientific Inc. All rights reserved. All trademarks are the property of Thermo Fisher Scientific and its subsidiaries unless otherwise specified.