ExpiSf Expression System Starter Kit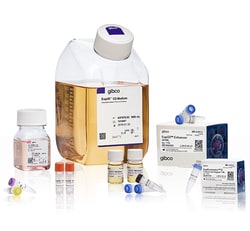 ExpiSf starter kit will be available on May 7, 2018
The ExpiSf™ Expression System is a complete chemically-defined baculovirus-insect cell protein expression system that delivers superior yields and consistent performance run after run using a fast, streamlined workflow.
Learn more ›
For Research Use Only. Not for use in diagnostic procedures.

© 2018 Thermo Fisher Scientific Inc. All rights reserved. All trademarks are the property of Thermo Fisher Scientific and its subsidiaries unless otherwise specified.