Out with the old, in with the new.
Trade up your TSX Series refrigerator, freezer or ultra-low freezer
Now through April 30th, U.S. only.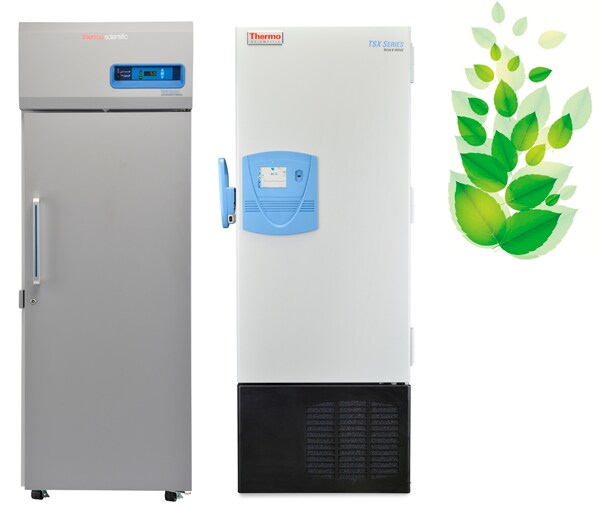 See offer details ›
*Please order using these special Thermo Fisher Scientific catalog numbers to take advantage of pricing on ultra-low freezers, lab refrigerators, lab freezers and environmentally-friendly disposal of old freezer. No redemption necessary. Please include your contact information with your order. You will be contacted by Thermo Fisher Scientific and sent a Bio-Hazard Certificate for Disposal form which must be completed and returned per instructions on the form, prior to the shipment of your new unit. Once the form is received back to Thermo Fisher Scientific, and your unit ships, you will be contacted by the carrier to schedule the delivery date. In the event that your old unit is not ready to be removed at the time of the scheduled delivery date and a return trip by the carrier to pick up your old unit is necessary, a $550.00 fee will apply. *Haul away of old unit is required to take advantage of this limited time promotional pricing offer. Please have old units asset tags removed before the scheduled delivery date. **Old unit must be at room temperature and decontamination form must be received by Thermo Fisher Scientific before freezer can be removed from site. Offer is for purchase and trade-in of like temperature units.
Terms and Conditions:Valid in the United States for orders placed between Jan. 1, 2017 and April 30, 2017 and only in connection with products identified above. Pricing in U.S. dollars. Valid in U.S. only. All pricing information and values based on current manufacturer's suggested list price. "Savings" or "Discount" indicated herein represent the maximum difference between the standrd manufacturer's suggested list price of the product with any other offer or discount. Void where prohibited by law or company policy. Please note that terms represented at no cost represent "in-kind discounts" and should be reported accordingly. In addition, the value of any specific offer(s) the customer may receive from the manufacturer under this program is a "discount or other reduction in price" to the customer under section 112BB(b)(3)(A) of the Social Security Act [42 U.S.C. 1320a-7b (b)(3)(a)]. Accordingly, the customer shall disclose this and any other discounts or other reduction in price received under this program under any state or federal program which provides cost or charge-based reimbursements to the customer for the products or services purchased under this program. Prices and specifications or products are subject to change at any time. Not to be combined with any other offers. Promotional offer begins January 1, 2017 and ends April 30, 2017. Void where prohibited by law.
© 2016 Thermo Fisher Scientific Inc. All rights reserved. All trademarks are the property of Thermo Fisher Scientific and its subsidiaries unless otherwise specified.