Meet a great match for TRIzol reagents: Phasemaker Tubes
Using TRIzol reagents just got simpler, thanks to a new best friend. Invitrogen™ Phasemaker™ Tubes create a tight, durable seal between the aqueous and organic phase of your TRIzol mix. Phasemaker Tubes don't compromise the performance of TRIzol reagents, allowing you to easily pipette off the RNA phase. It's almost too easy.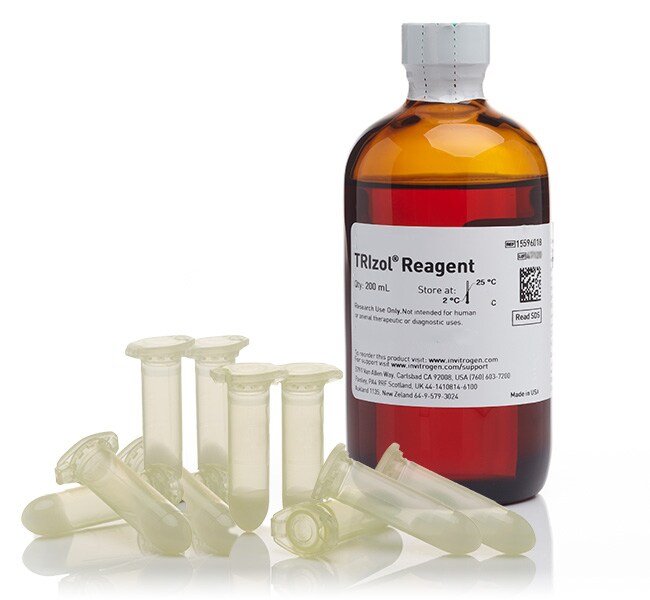 You'll also enjoy:
Higher yield – increase recovery by as much as 30%
Ease of use – simply use with TRIzol mix, centrifuge, and then easily pipette off the aqueous phase
Ready-to-use convenience – comes predispensed in 2 mL tubes
Increased throughput – stable gel seal allows you to maximize the number of samples per run without losing phase separation
Learn more ›
For Research Use Only. Not for use in diagnostic procedures.

© 2017 Thermo Fisher Scientific Inc. All rights reserved. All trademarks are the property of Thermo Fisher Scientific and its subsidiaries unless otherwise specified.