E-Gel Agarose System for Routine NA Electrophoresis
Introducing the Invitrogen E-Gel Power Snap Electrophoresis System – the only integrated gel running and imaging platform.
Our new integrated design combines the convenience of rapid, real-time nucleic acid analysis with high-resolution image capture and helps reduce workflow time to help accelerate discovery.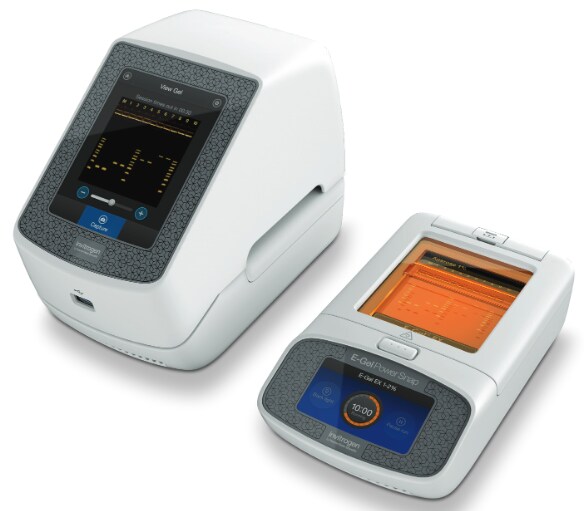 The Power Snap Electrophoresis System offers the following:
Faster analysis – Helps eliminate tedious work, go from sample loading to image capture in as little as 15 minutes
Simple operation – Large touch screen display and intuitive operating system
Safer, smarter – Power Snap and E-Gel precast cassettes eliminate handling hazardous chemicals
Freedom – Electrophoresis analysis simplified, so you can explore further
Save over 50% off consumables with purchase of Power Snap System starter kits.*
Order now ›
* Eligible starter kits include G8168ST, G8162ST, G8341ST and G8351ST. Starter Kit prices already include discount. No promo code required.

For Research Use Only. Not for use in diagnostic procedures.

© 2017 Thermo Fisher Scientific Inc. All rights reserved. All trademarks are the property of Thermo Fisher Scientific and its subsidiaries unless otherwise specified.