SuperScript IV One-Step RT-PCR System
Enabling faster, better RT-PCR
Even with challenging RNA samples, you can get better results faster and easier than with any other one-step RT-PCR reagent.
The Invitrogen SuperScript IV One-Step RT-PCR System combines high-processivity Invitrogen SuperScript IV Reverse Transcriptase (RT) and high-fidelity Invitrogen Platinum SuperFi DNA Polymerase to provide superior one-step RT-PCR performance.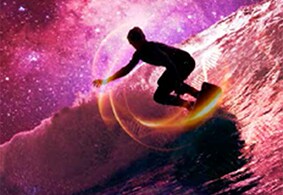 Features include:
Two-phase hot-start activation mechanism for high specificity, improved yields, and easy room-temperature setup
Unmatched performance with sensitivity down to 0.01 pg of RNA, target length up to 13.8 kb, and the fastest one-step RT-PCR protocol
Reliable target detection even in RNA samples with suboptimal purity
Fast and easy gDNA removal for superior accuracy and confidence in your results
Order now ›
For Research Use Only. Not for use in diagnostic procedures.

© 2017 Thermo Fisher Scientific Inc. All rights reserved. All trademarks are the property of Thermo Fisher Scientific and its subsidiaries unless otherwise specified.