Decrease your cost and increase your lab productivity by trading in your current real-time PCR system. Want to know how much your current instrument is worth? Find out below.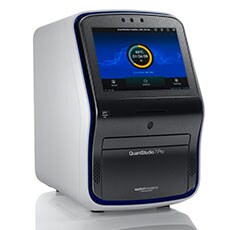 Trade up your existing Applied Biosystems™ instrument for increased performance and accelerated productivity. Get a new system from the brand
you know and trust.*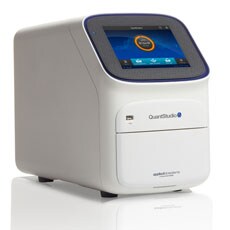 Trade in any qPCR instrument for a chance to make the most of your existing investment. Find out the value of your current qPCR instrument and what it's worth toward a new system today.*
* Offer valid for end-user customers in the US (excluding Puerto Rico) and Canada. Suppliers of life science products are not eligible to participate in this promotion. Determination of eligibility is at the sole discretion of Life Technologies. Trade in a qualifying qPCR system for a discount on the list price of a new qPCR instrument. Discount will apply to the list price in effect at the time the order is received by Life Technologies. Discount will vary based on the type of instrument traded in. Life Technologies must receive your purchase order no later than December 31, 2021. Life Technologies may withdraw this promotion prior to December 31, 2021, at its sole discretion. Trade-in and purchased instruments must be submitted on a one-to-one, trade-to-purchase basis. Customer must request a trade-in at the time the order for the new instrument is placed. The trade-in instrument must be returned to Life Technologies within 30 days following installation of the new instrument and in compliance with reasonable instructions by Life Technologies. Life Technologies will coordinate disposal costs (if any) and shipping charges. Where necessary, customer agrees to allow a field service representative to deinstall the trade-in unit from their facilities, and charges for such deinstallation will be paid for by Life Technologies. Prior to return, the customer will fully clean the customer's trade-in unit and decontaminate it of radioactive, biological, toxic, and other dangerous or hazardous materials or substances, and, if requested by Life Technologies, customer agrees to complete and return a Certificate of Decontamination to Life Technologies. Cannot be combined with other discounts or promotions. Offer void where prohibited, licensed, or restricted by federal, state, provincial, or local laws or regulation or agency/institutional policy. Other restrictions may apply.
For Research Use Only. Not for use in diagnostic procedures. © 2021 Thermo Fisher Scientific Inc. All rights reserved. All trademarks are the property of Thermo Fisher Scientific and its subsidiaries unless otherwise specified.