Amy Codd, PhD candidate
Cardiff University, Wales, UK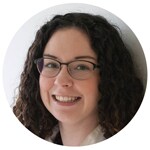 Amy is currently doing a PhD at Cardiff University investigating if T cell immunotherapy could be used to effectively target cancer stem cells in prostate cancer, in the lab of Zsuzsanna Tabi, as part of the Tissue Microenvironment Group (TMEG). She is funded by Tenovus Cancer Care to carry out this work and received additional funding from the Great Britain Sasakawa foundation in 2017 to complete collaborative work in Sapporo Medical University, Japan.
She has always been interested in how the immune system works and how it can be directed for therapeutic effect in cancer. She did her undergraduate degree, BSc. Human Health and Disease, in Trinity College Dublin. In her final year there she investigated virulence factors of fusobacterium nucleatum in colon cancer in Dr Henry Windle's lab. While completing this degree she was selected for the Amgen Scholars Program and carried out a project on MYCN signalling in neuroblastoma in the lab of Marie Arsenian Henriksson in the Karolinska Institute, Sweden for the 2013 Program. She then moved to the UK to do a masters degree at the University of Nottingham. She was awarded a European Masters Scholarship to complete the MSc Cancer Immunology and Biotechnology Degree. This degree enabled her to deepen and expand her interests in cancer immunology and immunotherapy and set the scene for completing a PhD in this area. She expects to complete my PhD in 2019.
Outside of lab work she enjoys taking part in science communication and outreach events including hosting lab tours for her funder Tenovus Cancer Care and speaking about her research at public events including at Techniquest Cardiff Bay and the Cardiff Story Museum. I won the Cardiff University Three Minute Thesis heat in 2016 and spoke at Cardiff University's 'Growing the Knowledge Economy' alumni event in 2017. She's also visited schools to facilitate science outreach for the next generation of young scientists with the Cardiff Institute of Tissue Engineering and Repair (CITER).
Learn about Amy's research
Title: Targeting prostate cancer stem cells with T cell immunotherapy
Learning objectives
Understand the methods used to identify cancer stem cells
Learn about the different types of tumour antigen which may be targeted in immunotherapy and how therapeutic antigens are identified
In healthy tissue, a reservoir of stem cells gives rise to non-stem cells while simultaneously maintaining their own population. This enables potentially endless growth and recovery from damage. Cancer stem cells (CSC) sustain cancer growth in the same way as normal stem cells do in healthy tissues. They give rise to both CSC and non-CSC tumour cells, the latter which lack stemness but make up the bulk of a tumour. DNA damaging agents (radiation and chemotherapy) can stop tumour growth by killing non-CSC tumour cells but CSC are resistant to these treatments. Surviving CSC could cause cancer relapse and progression, resulting in higher rates of patient mortality. There is growing interest in developing treatments which are specifically effective against CSC.
We are investigating how CSC could be treated by T cell immunotherapy. T cells can kill specific cancer cells by recognising antigens, protein fragments on the cells' surface. Another advantage of T cell immunotherapy is the potential for (dormant) T cells to persist in the body which can actively recognise the re-emergence of cancer. Our lab focuses on prostate cancer, the second most common cancer in men worldwide. Early-stage treatment is typically successful but relapse (biochemical) occurs in 15-40% of patients. Additionally, the survival rate of patients that present with or progress to metastatic disease is only 30%. We are characterising prostate CSC and identifying their antigens to target them with T cells. This could prevent disease relapse and progression and improve long term patient outcomes.
In this talk I will discuss characterisation of CSC in prostate and other cancers. I will describe how we experimentally identified CSC antigens and discuss the utility of antigen datasets in developing immunotherapy treatments. Our current research is focused on isolating and testing the killing efficacy of T cells which recognise the CSC antigens, and how they will lead to future anti-cancer treatments.
Watch the webinar
Get to know Amy
If you could choose any other career what would it be? Why? 
I would choose a career in linguistics, because I'm interested in languages, interpretation and translation and how language is acquired, how thinking in different languages affects peoples' understanding of something and how different languages are structured.
What are some small things that make your day better?
Whenever someone brings cakes or sweets into the office from a trip, occasion or for no reason other than to improve everyone's day!
What role have the mentors you've had in your passion for basic research?
I'm lucky to have, and have had, present and past mentors who encouraged hard work with an appreciation for the work-life balance and to use my time wisely. Particularly in my PhD I've been challenged to ask complex but broad questions in my research and to appreciate the process, not just the answers I find.
What motivates you to succeed in your field? 
Day to day I'm motivated by setting up experiments which nobody has done before to find out something previously unknown, even if it's just that I'm looking at some known phenomenon in a slightly different setting e.g., a different cancer type. In the wider sense I'm motivated by the possibility of making a positive impact to a lot of peoples' lives. The possibility of making a wide and lasting difference to cancer treatment makes working in this field very exciting.
If you didn't have to sleep, what would you do with the extra time?
I would really like to learn another language or improve my proficiency in the languages I learned in school and am very rusty with now!
Why did you become a scientist?
I am really interested in understanding the mechanisms of human diseases and developing a treatment based on this. I think understanding an individual's disease in a clinical setting and understanding a disease, and its many subtypes in a research setting, are crucially complementary to each other.
I want to be the next Gibco Cell Culture Hero
As a Gibco Cell Culture Hero you will be a part of a growing community of global PhD and postdoc researchers who promote education and drive tomorrow's breakthroughs.
Complete the form below for a chance to present your research to a global audience via webinar, share your story of success and perseverance to the world on thermofisher.com.
Must be a PhD or postdoc using cell culture to apply. Must be passionate about communicating science within your social media networks.
Links to content or other Internet sites should not be construed as an endorsement of the organizations, entities, views or content contained therein. The opinions and/or views expressed on social media platforms represent the thoughts of the individual and online communities, and not those necessarily of Thermo Fisher Scientific.
For Research Use Only. Not for use in diagnostic procedures.