Cryo-electron microscopy (cryo-EM) represents the next frontier in structural biology imaging, promising remarkable advances in the ability to map a wide variety of biological structures in unprecedented detail.
Researchers across the world are using the technique to better understand disease mechanisms, which could speed the path to better prevention and treatment of neurodegenerative diseases such as Alzheimer's and Parkinson's, as well as cancers, HIV, the Zika virus, and more. However, obstacles such as user training, slow results, and expensive lab renovations have prevented a wider range of institutions from implementing this revolutionary technology.
The Next Generation of Cryo-EM
With that in mind, we're excited to announce a new Krios solution that will give both new and experienced users the opportunity to experience the impact of cryo-EM.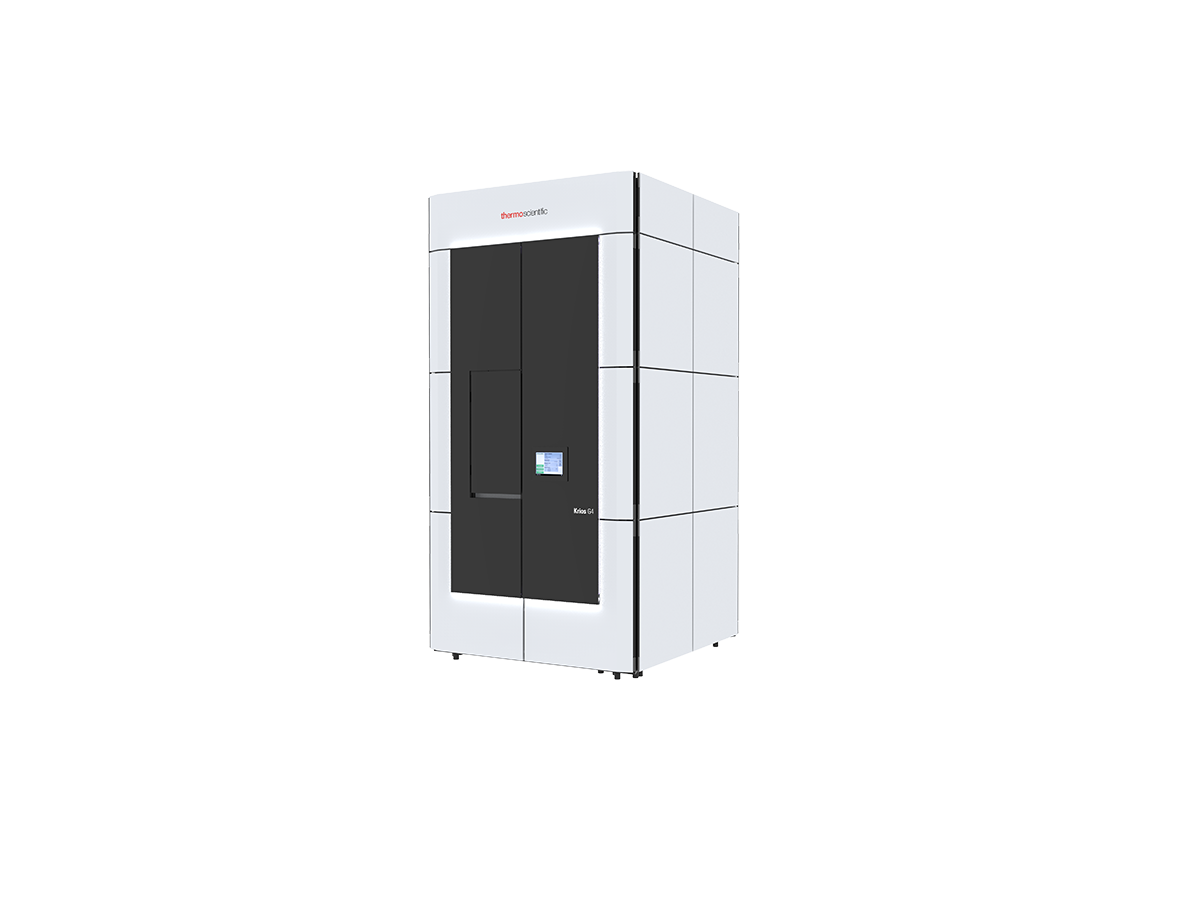 The more compact Krios G4 cryo-transmission electron microscope (cryo-TEM) fits in a standard-size lab, reducing the need for structural renovations and lab downtime.
The new Thermo Scientific Krios G4, the new Thermo Scientific Falcon 4 camera, and the new EPU quality monitoring and data management software powered by Athena can be combined to break down the barriers to usage and adoption, allowing scientists in every size lab to speed the path to understanding disease pathways and drug discovery. In short, it delivers the ultimate in performance as scientists continue to unravel life at the near-atomic level.
We're committed to making the world's most advanced cryo-EM instruments that generate high quality 3D reconstructions in the shortest amount of time, and our new Krios G4 is no exception. If you're at M&M 2019 this week, stop by booth #1038 to learn how our new solution can boost productivity while routinely imaging high-quality 3D structures.
Rob Krueger is vice president and general manager, life sciences at Thermo Fisher Scientific.
To learn more about the Krios Solution, fill out this form to speak with an expert.
Subscribe now to receive new Accelerating Microscopy posts straight to your inbox. For more information about Thermo Scientific microscopy instruments, visit thermofisher.com/em.