We recently received an inquiry from one of our readers regarding the blog post PGNAA Improves Process and Quality Control in Cement Production in regard to using a CrossBelt online analyzer for process control. Here's the question: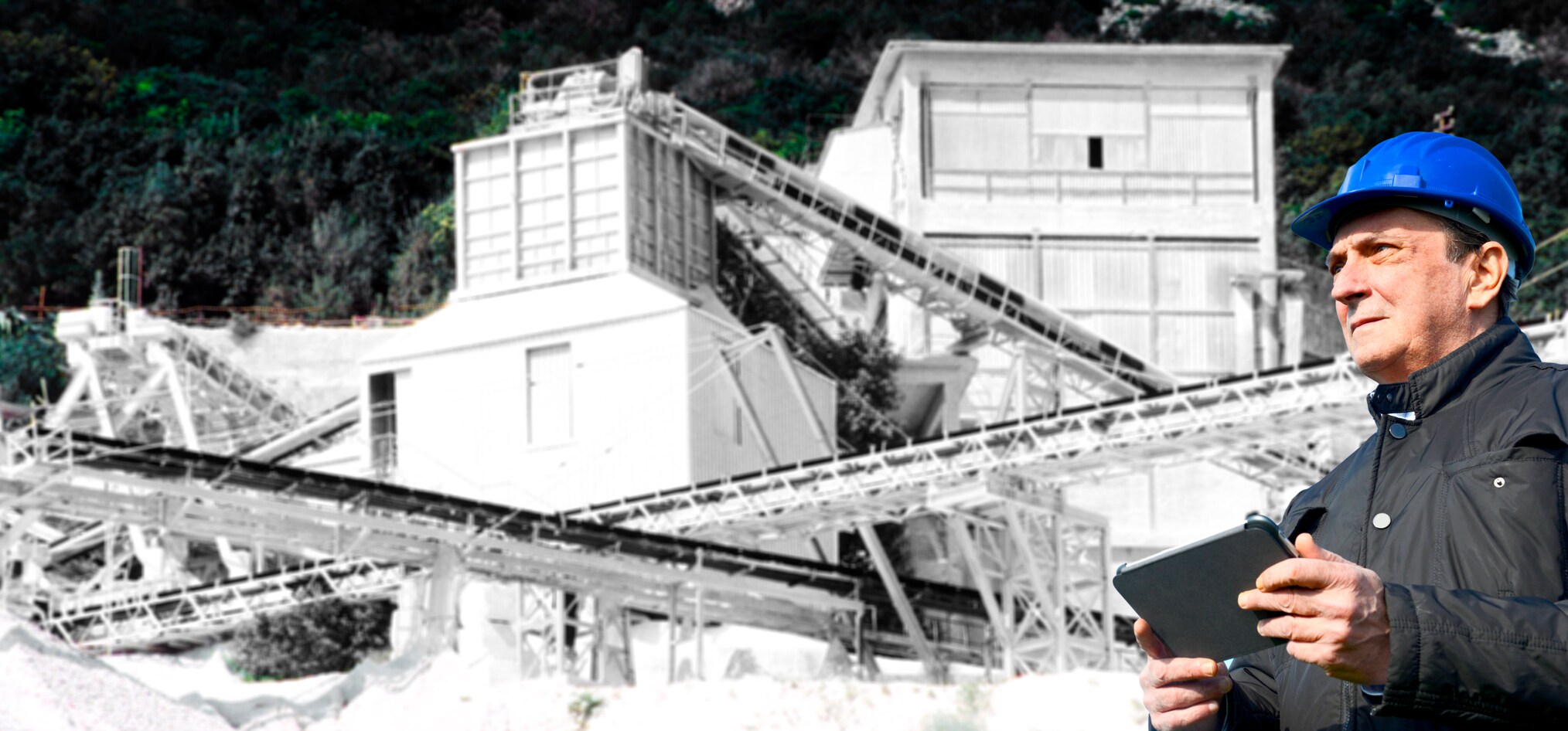 Question:  
If we blend with two types of materials, such as limestone and clay, what parameter is used for control in the pile?  
Answer:
If you have only two distinct materials available, without much chemistry variation within those two material types, then in general terms, a single quality control parameter, such as Lime Saturation Factor (LSF) or an estimate of Alite (tricalcium silicate) using the Bogue equation for Ca3SiO2 (C3S), could be used to control the quality of the pile.  If however, the two raw materials you have available actually have chemistry variations such that the limestone and clay can be considered multiple different types of limestone and multiple different types of clay, then in reality there would be more than two materials available for control. Here are some examples:
High Grade Limestone

Low Grade Limestone

Low Silica/High Alumina Clay

High Silica/Low Alumina Clay

High Iron Clay

etc.
This is usually the case within a quarry as typically there are fairly significant chemistry variations across an entire quarry with multiple differing grades of material on different mine benches.
In general terms, the number of quality control parameters that can be controlled and met, given different materials, follows the function "N-1" where N = the number of materials available with different chemistry.  So, if only one type of clay is available and one type of limestone is available (two materials) then only one control parameter can be met and controlled. 
However, if there are really different types of clay and different types of limestone, then there would really be different materials available and multiple quality control parameters could be met.  In an example case where there is:
High Grade Limestone,

Low Grade Limestone,

High Silica/Low Alumina Clay, and

High Alumina/Low Silica Clay
there would actually be four different materials.  These four different materials would allow the control of up to three quality control parameters such as:
Lime Saturation Factor (LSF),

Silica Modulus (SM) and

Iron Modulus (IM).
Or, conversely, using Bogue equations:
C3S,

C2S and

C4AF .
The different materials with different chemistry composition could be from different benches in your quarry. 
Consistent stockpile and raw mix chemistry is the key to ensuring smooth kiln operation and flexible, controlled quarry operations. An online elemental analyzer monitors, in real time, the elemental composition of bulk materials along the entire material stream to troubleshoot issues in pre-blending stockpile control/quarry management, raw mix proportioning control and material sorting. The result is precise control of the raw mix, chemical uniformity of kiln feed, increased kiln efficiency and ultimately superior performance cement.
If you would like us to take a look at your raw materials and process for a more detailed analysis of what might be able to be accomplished with an online analyzer, please comment below.
Here's some additional reading about online analyzers:
Scroll down on this page: Cement Production to access:

VIDEO: See how an Online Elemental Analyzer can help companies achieve high-efficiency cement production through continuous online analysis.

WEBINAR:  Watch this recorded webinar for a complete overview of how Prompt Gamma Neutron Activation Analysis (PGNAA) and X-ray fluorescence (XRF) can work together to provide consistent kiln feed, greater throughput, streamlined processes, and more comprehensive analysis.
Thank you to our reader and if anyone else has any questions, note it below int the comment section.
Visit the Cement Production center on our website, with free resources to help you optimize your cement making process.