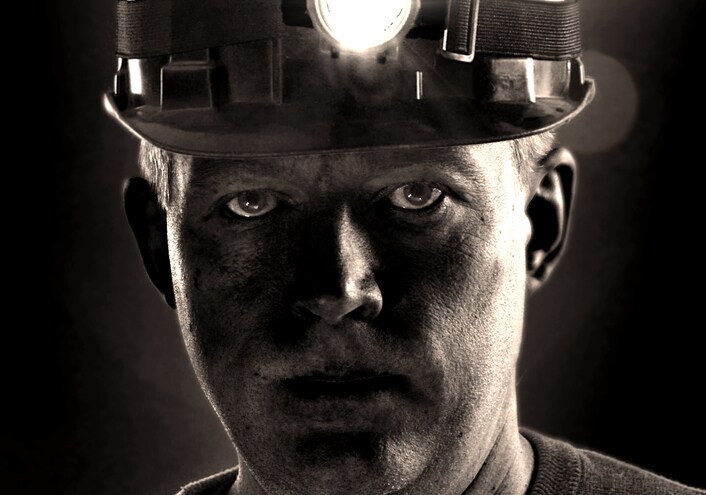 The US Center for Disease Control and Prevention (CDC) is reminding everyone that National Miners Day is December 6, and was established to honor those miners who sacrificed their lives working in the mines as well as the hard work and commitment of today's miners. According to the US Department of Labor, today 332,000 men and women work in the over 13,000 surface and underground mines across the United States.
Unfortunately, the industry has seen its share of fatalities and injuries. The CDC reported that "as a result of past mining tragedies, the U.S. Bureau of Mines was created to conduct research to enhance safety, health, and environmental impact of mining. This became the foundation of the present National Institute for Occupational Safety and Health (NIOSH) Mining Program, tasked with eliminating mining fatalities, injuries and illnesses."
One of those major illnesses is lung disease. The CDC notes that "Exposure to dust in coal mines can cause several lung diseases. These include black lung, silicosis, chronic obstructive pulmonary disease (COPD), bronchitis, and emphysema. Recent studies have shown an increase in black lung in the U.S., most notably in central Appalachia. Black lung can be prevented by measuring and controlling respirable coal mine dust exposures, and by early disease detection through lung screening and surveillance."
The NIOSH Coal Workers' Health Surveillance Program studies the causes and effects of respiratory diseases related to coal mine dust exposure and provides vital health information to coal miners through health screenings and surveillance. One of the more well-known illnesses is pneumoconiosis, also known as black lung disease.
The American Lung Association defines pneumoconiosis as a general term given to any lung disease caused by dusts that are breathed in and then deposited deep in the lungs causing damage. "Pneumoconiosis is usually considered an occupational lung disease, and includes asbestosis, silicosis and coal workers' pneumoconiosis (CWP), also known as 'Black Lung Disease.'" Symptoms of pneumoconiosis include coughing, chest tightness, and difficulty breathing. It can also result in low blood oxygen levels, and stress to the heart and brain.
This disease, and the threatening dust, is not new, of course. In 2014, MSHA issued a rule requiring the use of a continuous personal dust monitor (CPDM) in underground coal mines by February 1, 2016. In December 2014, a dust monitor was approved by NIOSH that satisfies the 30 CFR Part 74 CPDM instrument requirements for compliance with the MSHA dust rule.
A real-time dust monitor is the first line of defense in preventing long-term health effects. The battery-operated dust monitoring device tracks the shift-average respirable dust exposure as it approaches regulatory limits. Three primary, real-time measurements are provided: primary current mass concentration, primary cumulative mass concentration and percent of limit. Two secondary user-initiated measurements are also available and can be performed without interfering with the primary sample.
A video of how a personal dust monitor works can be viewed on this page.
The Federal Coal Mine Health and Safety Act of 1969 stated that "The first priority and concern of all in the mining industry must be the health and safety of our most precious resource, the miner." And saving lives and reducing health risks should be the first order of business in celebrating National Miner's Day this week.
Editor's Note: You can read about the risks, the legislation, health facts, and the personal dust monitor technology in our previously published articles: