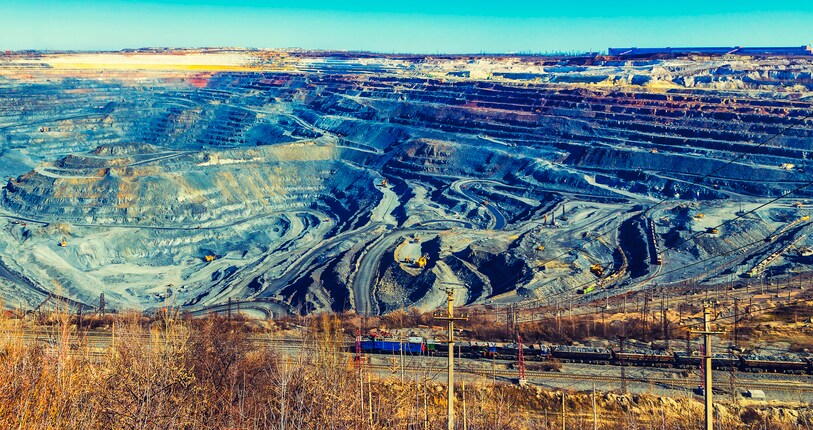 The U.S. Geological Survey recently announced the publication of their Mineral Commodity Summaries 2020. These annual reports contain a wealth of valuable statistic about commodities including cement, iron and steel, rare earth minerals and more.
According to a press release on the USGS site, "The 43rd annual Mineral Commodity Summaries report from the USGS National Minerals Information Center is the earliest comprehensive source of 2019 world mineral production data. It includes information on the domestic industry structure, government programs and tariffs, as well as five-year salient statistics on more than 90 mineral commodities that are important to the U.S. economy and national security. It also identifies events, trends and issues in the domestic and international minerals industries. This report covers the full range of nonfuel minerals monitored by the center."
The report estimates the value of U.S. metal mine production in 2019 at $28.1 billion, slightly more than that of 2018. The breakdown of the total value of metal mine production in 2019 was:
gold (32%)
copper (28%)
iron ore (19%) and
zinc (7%)
The report estimates the value of U.S. industrial minerals production in 2019, including construction aggregates, was $58.2 billion, about 3% more than the revised value of 2018, led by crushed stone (32%), cement (masonry and portland) (19%), construction sand and gravel (16%) and industrial sand and gravel (10%). In 2019, U.S. production of 13 mineral commodities was valued at more than $1 billion each. These commodities were, in decreasing order of value, crushed stone, cement, construction sand and gravel, gold, copper, industrial sand and gravel, iron ore, lime, salt, zinc, soda ash, phosphate rock, and molybdenum concentrates.
According to this year's report, 2019 imports made up more than one-half of U.S apparent consumption for 46 nonfuel mineral commodities, and the U.S. was 100% net import reliant for 17 of those. The domestic production of critical rare-earth mineral concentrates increased by 8,000 metric tons (over 44%) in 2019 to 26,000 metric tons, making the U.S. the largest producer of rare-earth mineral concentrates outside of China.
Other report highlights:
In 2019, U.S. portland cement production increased by 2.5% to 86 million tons, and masonry cement production continued to remain steady at 2.4 million tons.
In 2019, U.S. mine production of recoverable copper increased by 6% to an estimated 1.3 million tons and was valued at an estimated $7.9 billion, slightly less than $8.05 billion in 2018.
The U.S. iron and steel industry produced raw steel in 2019 with an estimated value of about $92 billion, an 11% decrease from $103 billion in 2018 and a 9% increase from $84 billion in 2017.
In 2019, the total value of domestic purchases of iron and steel scrap (receipts of ferrous scrap by all domestic consumers from brokers, dealers, and other outside sources) and exports was estimated to be $17.6 billion, approximately 17% less than the $21.1 billion in 2018 and 4% more than the $16.8 billion in 2017.
For more information about related mining topics, technologies, and equipment, visit our marketplaces for Cement Production, Coal Mining, Metallurgical Sampling, Steel Manufacturing, and our Cement, Coal & Minerals online learning center.