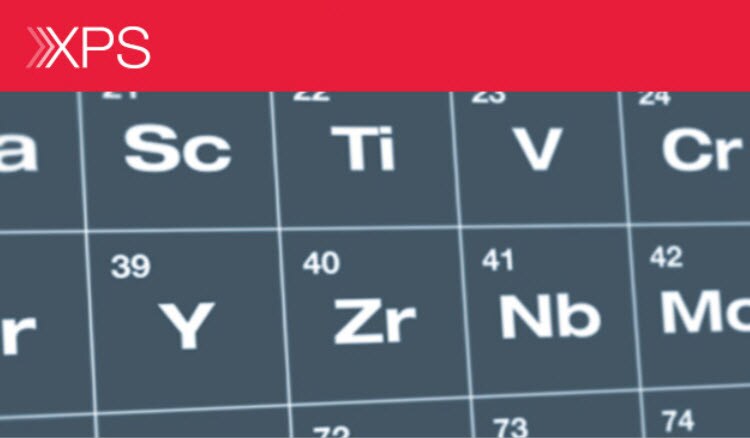 Our sister blog, Advancing Materials, recently discussed how X-ray Photoelectron Spectrometry (XPS) helps scientists understand the surface chemistry of materials, and it can be used to explore nearly every element, with the exception of hydrogen and helium. An element is a chemically pure substance composed of atoms. Elements are the fundamental materials of which all matter is composed. The elements are arranged in increasing order of their atomic weight (the number of protons in the nucleus of an atom). The periodic table lists all the known elements and groups together those with similar properties.
Many manufacturing materials come from earthly sources, often extracted as ore from the ground. Characterization of geological samples and minerals is essential for geologists, the mining industry, and companies using materials from mineral deposits. Minerals encompass many of the elements found in the periodic table, particularly transition and post-transition metals, as well as metalloids. These elements may combine with the reactive alkali and alkaline-earth metals such as sodium, calcium and potassium. Most metallic materials combine with oxygen as oxides.
X-ray photoelectron spectroscopy (XPS), also known as electron spectroscopy for chemical analysis (ESCA), is a technique for analyzing the surface chemistry of a material. XPS can measure the elemental composition, empirical formula, chemical state and electronic state of the elements within a material. XPS spectra are obtained by irradiating a solid surface with a beam of X-rays while simultaneously measuring the kinetic energy of electrons that are emitted from the top 1-10 nm of the material being analyzed. A photoelectron spectrum is recorded by counting ejected electrons over a range of electron kinetic energies. Peaks appear in the spectrum from atoms emitting electrons of a particular characteristic energy. The energies and intensities of the photoelectron peaks enable identification and quantification of all surface elements and their chemical state (except hydrogen and helium). This allows compounds to be identified and quantified.
Here's a great interactive XPS periodic table that offers an extensive knowledge base of information regarding XPS analysis and the elements they characterize. By clicking on different elements on the XPS periodic table on our XPS Simplified webpage, researchers can obtain a wealth of information for their surface analyses including the binding energy of common chemical states for each element, experimental information, interpretation of XPS spectra, and some of the surface analysis applications in which the element appears.
You can delve deep into the individual elements or take a look at different segments at a time, including:
Metalloids

Alkali Metals

Alkaline Earth Metals

Transition Metals

Other Metals

Non-Metals

Halogens

Noble Gases

Lanthanide Rare Earth

Actinide Rare Earth
And if you're curious about which elements people are researching, there's a list of the top eight trending elements each week.
View the XPS periodic table.