Sulfur Dioxide Monitoring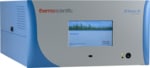 Get 24/7 access to your analyzer's information with the iQ Series Gas Analyzer.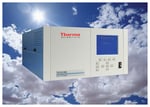 Measure hydrogen sulfide (H2S) and sulfur dioxide (SO2) in ambient air.
Measure the SO2 in ambient air with the Model 43i SO2 Analyzer, the first gas analyzer to utilize fluorescence technology to measure SO2 .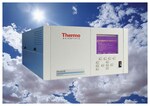 Measure the levels of SO2 in ambient air down to 50ppt with the Thermo Scientific™ Enhanced Trace Level SO2 Analyzer Model 43i-TLE.