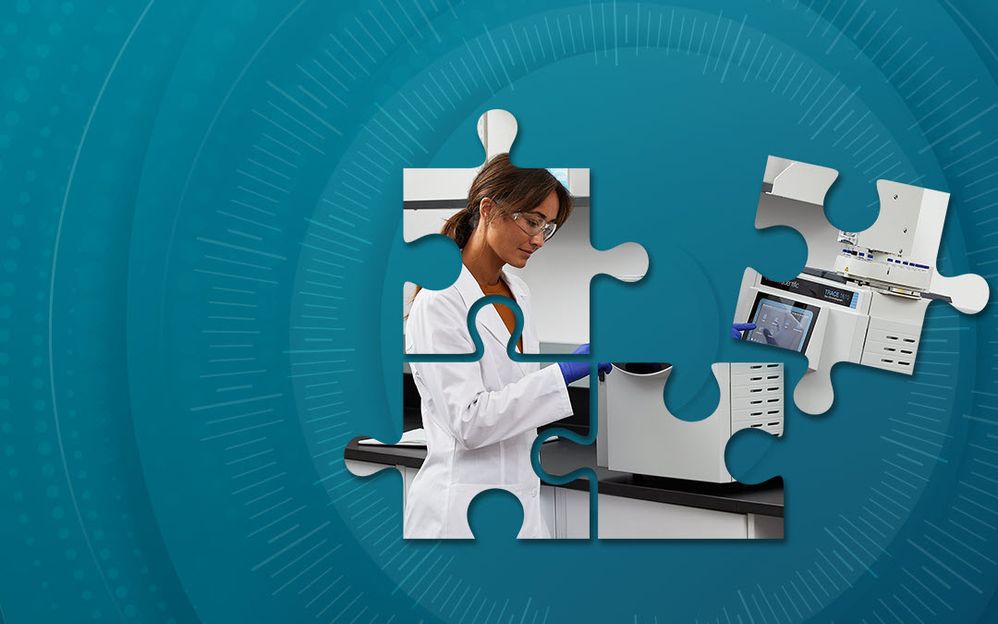 If you think configuring a system for your lab is difficult and time-consuming, then you haven't checked out the new Thermo Scientific™ GC/GC-MS online configurator at www.thermofisher.com/mygc-gcms.
Conveniently accessible through PC, tablet and smart phone, the configurator makes building your system easy. You can see your system growing in real time as you add modules and accessories, thanks to interactive 3D views and animations. Finally, you can see your GC or GC-MS instrument fully equipped as it would look in your lab.
Are you curious to see your next triple quadrupole GC-MS/MS and how it fits with a robotic autosampler? Or would you like to see your next single quadrupole GC-MS with a thermal desorption autosampler beside it? The online configurator is the tool to play with the different options available, letting you know what you can configure and what you cannot.
Start by selecting the preferred Thermo Scientific™ TRACE™ 1600 Series GC model and then add your mass spectrometer of choice, if required. Useful descriptions and comparative tables help guide you through the different models for the best choice that fits your needs.
For the next step, to add iConnect injector and detector modules, simply select what you need from the list. Finally, complete your instrument configuration with further customization by choosing from a broad offering of autosamplers, accessories and consumables, as well as software and service options.
In just a few minutes your instrument configuration is complete. Submit your quote request and your local representative will be in touch with you shortly.
Try it today; configuring your instrument has never been so easy.