On April 27, 2017, Thermo Fisher Scientific participated in a congressional panel briefing on Capitol Hill. Focused on the 'Future of Genomics in Forensics,' this panel discussion was sponsored by California Congressmen Eric Swalwell (D-15) and Scott Peters (D-52). The panel included Dr. Moses Schanfield of George Washington University, Dr. Richard Mathies of the University of California – Berkeley, as well as, Rosy Lee, Vice President – Human Identification for Thermo Fisher Scientific.
While this briefing was not an official committee hearing, and no specific legislative outcome is expected, it was a great opportunity for Thermo Fisher to participate alongside forensic thought leaders in an effort to provide insight to interested congressional offices and key staff members.
Sharon Begley of STAT News moderated a lively discussion centered on technological advances in forensics, including the benefits and challenges of Rapid DNA implementation, Next Generation Sequencing (NGS), and the importance of federal funding for forensic DNA programs.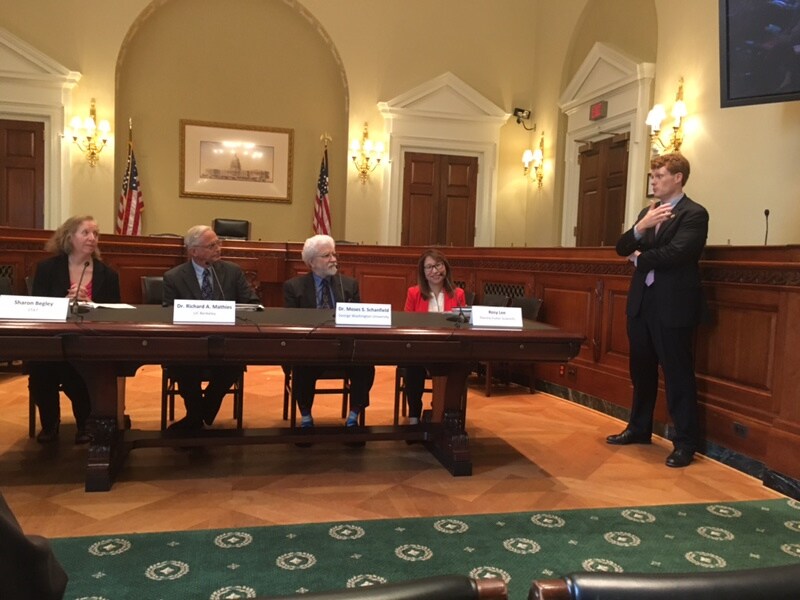 Rapid DNA generated discussion around several topics including the value of quickly identifying possible suspects in custody, cost and deployment of the technology, adequate training for Rapid DNA operators, as well as, privacy issues.
Congressional staff members also had an opportunity to better understand the impact of federal funding on a crime lab. Funding for forensic DNA testing has been largely flat over the last several years, yet the number of DNA samples and the demand for faster turnaround has increased significantly. Also, while NGS is a powerful new technology for forensics, it is evident that much work remains to realize the potential promise of advancements in new DNA technologies, and the reality of what is possible and practical at public crime laboratories. Labs have to balance getting a high quality answer, quickly.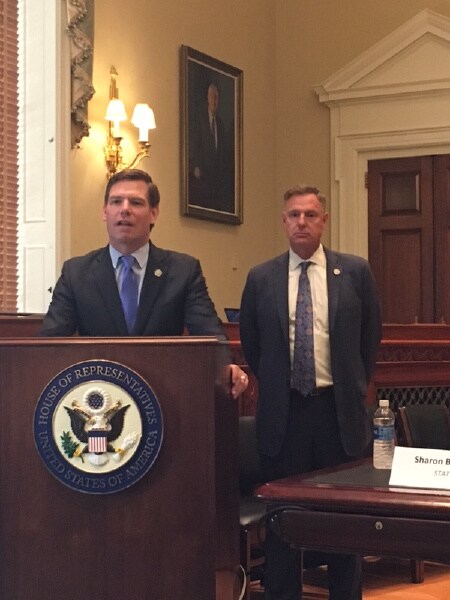 DNA evidence being submitted to crime labs is significantly increasing. A growing number of these cases are comprised of convoluted mixtures. Ms. Lee discussed how NGS is proving to be a promising option for working with mixtures, particularly as the technology lends itself to small sample sizes. However, we know that there is still work to be done to improve this technology and its supporting processes. Dr. Schanfield noted that"massive" amounts of information can be withdrawn from DNA using NGS, causing privacy concerns that still need to be addressed. The panel agreed that while NGS may be more expensive, it provides potentially vital information for investigations. Dr. Mathies indicated that while use of NGS for developing facial images of suspects is likely in the more distant future, it could be particularly valuable to mtDNA and Y-DNA cases.
Briefings such as this provide an invaluable opportunity for laboratories, educators and suppliers to take the lead role in discussions with government officials on practical implementation of new DNA technologies to ensure that these technologies meet the high standards expected of forensic DNA.