February is all about the heart – whether it's spreading the message of love on Valentine's Day or raising awareness about the perils of heart disease by commemorating the American Heart Month. Since my better half doesn't really believe in bowing to global conventions and showering me with chocolates and flowers, I decided, "What better way to spend Valentine's Day weekend other than to review the progress of scientific studies pertaining to cardiac diseases, and how next-generation sequencing is helping us advance research in this field?"
The current state of our hearts
Speaking of hearts, according to the World Health Organization (WHO), cardiovascular diseases (CVDs) are the number one cause of death globally. Recent WHO estimates state that CVDs account for about 17.5 million deaths per year1 and this number is expected to cross 23 million by the year 20302.
Such statistics underscore the importance of research in the field of cardiac diseases to develop tools for early detection and management, amongst those individuals who could be at a higher risk for CVDs. A wealth of evidence over recent years has shown that there are several genetic risk factors involved in CVDs2.
The advent of next-generation sequencing (NGS) has helped to accelerate the pace of discovery in the field of inherited cardiac diseases and expand our understanding of this all-important organ system.
Uncovering novel mutations relevant to familial Restrictive Cardiomyopathy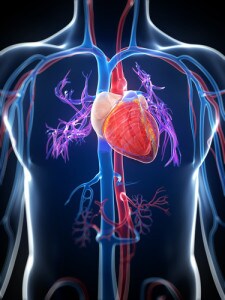 Dilated cardiomyopathy (DCM) and hypertrophic cardiomyopathy (HCM) are fairly common cardiac diseases. Compared to its more prevalent cousins, restricted cardiomyopathy (RCM) is a relatively rare nonischemic myocardial disease. Since this is one of the rare types of inherited cardiomyopathies, familial studies on this disorder have been fewer compared to HCM or DCM.
A team of researchers from Peking Union Medical College Hospital and Chinese Academy of Medical Science in China recently used a targeted sequencing approach to uncover additional mutations that contribute to the pathology of inherited RCM4.
Instead of relying on a single gene-by-gene sequential discovery approach, they studied a family of 3 subjects and 1 unrelated subject, who have RCM, using a Custom Ion AmpliSeq™ panel of 64 genes, which have a strong association with inherited cardiomyopathy.
Following such a comprehensive approach helped them identify mutations in the myosin- binding protein C (MYBPC3) gene for all four subjects. Cardiac myosin-binding protein C binds myosin heavy chain in thick filament and titin in elastic filaments. Previous functional studies in mice and zebrafish have shown that MYBPC has an important role in completing relaxation during diastole (the part of the cardiac cycle when the heart refills with blood following systole or contraction)5.
Previously, studies of inherited RCM relied on PCR, which excluded the MYBPC3 gene since it has about 35 exons, but the use of a broader next-generation sequencing approach helped this team to uncover pathogenic mutations in this gene.
Making sure …my heart (and yours) will go on
Researchers around the world are racing against time to discover biomarkers that can better predict disease risk and progression, and inform therapy selection in the near future – all with the goal of reducing the burden of CVDs on the global mortality index.
But genes are only one part of the story. Our lifestyle choices and environmental factors can also contribute to the risk of heart disease. On the occasion of the American Heart Month, the American Heart Association exhorts us to make a resolution to eat healthier, reduce our alcohol intake and exercise more so we decrease any risk factors of cardiac disease we may have in ourselves.
Just the advice I need, as I gear up to have a block of dark chocolate and some red wine to wrap up this blog post. But then again, research does show that dark chocolate prevents heart disease6. (Don't you just love it when you can cite a publication to excuse your little vices?)
As for the red wine? Well, let's just say I am yet to find any credible publication to support or disprove the null hypothesis "A glass of red wine a day keeps heart disease at bay". Until then, I shall enjoy this glass of Pinot Noir as if the null hypothesis still holds true.
And before I sign off, here's a quick tip – if your team is currently studying the genetic basis of cardiac diseases and is interested in applying a rapid, next-generation sequencing approach to test your hypothesis, check out our free online design tool, Ion AmpliSeq Designer. Build your own panel of genes to discover new cardiac biomarkers and you would be making an invaluable contribution in mending the case of a broken heart, one base at a time.
*For Research Use Only. Not for use in diagnostic procedures
References:
Heart disease and stroke statistics— 2015 update: a report from the American Heart Association
Cambien F, Tiret L. Genetics of cardiovascular diseases: from single mutations to the whole genome. 
Circulation. 2007;116(15):1714-24.
Wu W, Lu CX, Wang YN, et al. Novel Phenotype-Genotype Correlations of Restrictive 
Cardiomyopathy With Myosin-Binding Protein C (MYBPC3) Gene Mutations Tested by Next- 
Generation Sequencing. J Am Heart Assoc. 2015;4(7)
Chen YH, Pai CW, Huang SW, Chang SN, Lin LY, Chiang FT, Lin JL, Hwang JJ, Tsai CT. Inactivation of 
myosin binding protein C homolog in zebrafish as a model for human cardiac hypertrophy and 
diastolic dysfunction. J Am Heart Assoc. 2013;2:e000231. doi: 10.1161/JAHA.113.000231
Kwok CS, Boekholdt SM, Lentjes MA, et al. Habitual chocolate consumption and risk of cardiovascular disease among healthy men and women. Heart. 2015;101(16):1279-87.