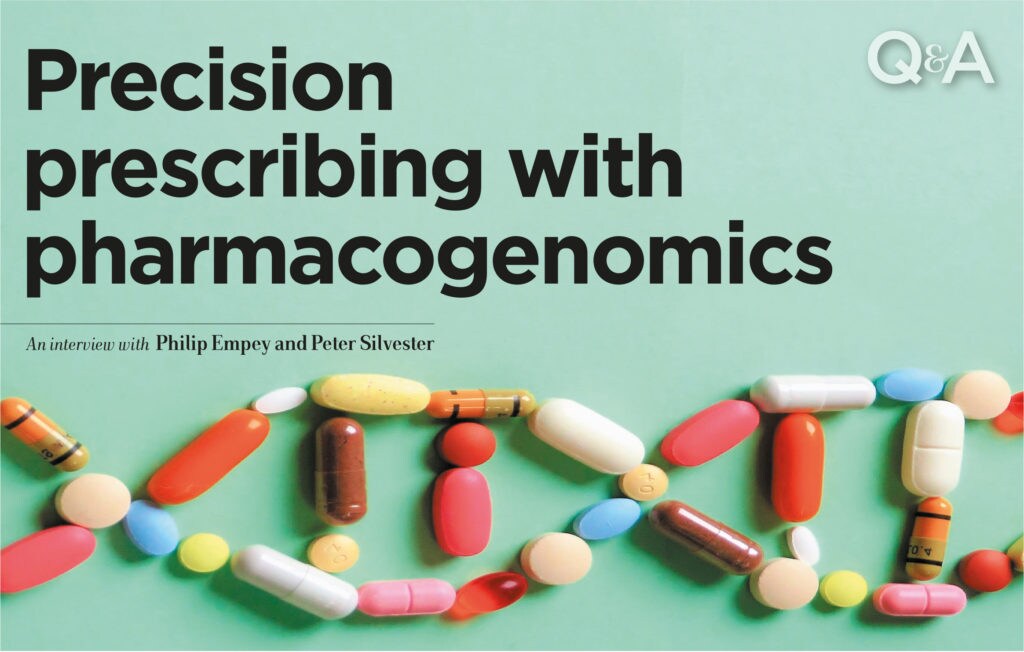 The University of Pittsburgh recently partnered with Thermo Fisher Scientific to establish a new Pharmacogenomics (PGx) Center of Excellence in the School of Pharmacy that aims to discover and validate medication response predictors in patients, overcome implementation barriers, and demonstrate the value of genetic testing to guide medication prescribing in routine clinical practice.
Pharmacogenomics is the study of how genetic variation impacts medication responses. Alan Sachs, chief scientific officer at Thermo Fisher Scientific, noted, "Pharmacogenomics envisions the widespread use of genetic testing to predict how patients may respond to particular medications. Together with the
University of Pittsburgh, we realized that no single entity had stepped forward to work toward establishing the clinical utility of this approach at population scale, and this was the impetus for launching the new Center of Excellence."
The Journal of Precision Medicine interviewed Philip Empey and Peter Silvester to discuss the establishment of the PGx Center of Excellence between the two organizations. Philip Empey, associate director for pharmacogenomics in the Institute for Precision Medicine and faculty in the School of Pharmacy and the Clinical and Translational Institute, will lead the Center. Peter Silvester serves as Senior Vice President and President of Life Sciences Solutions at Thermo Fisher Scientific, with a remit that includes leading the businesses responsible for developing products and workflows for genetic analysis and strategy related to the Center.
Click here to read the full interview.
Learn more about Thermo Fisher precision medicine solutions here.
©2019 Kneed Media, LP. All rights reserved.