What's in your burger? Inquiring minds want to know!
One of those inquiring minds is Ryan Costello, a participant in Thermo Fisher Scientific's summer intern program at our South San Francisco site. These projects range from optimizing novel laboratory assays to analyzing new market segments to developing innovative software applications. Ryan Costello's project caught my eye by using Ion TorrentTM sequencing technology and Ion ReporterTM Software to examine the bacterial strains found in hamburger meat from local food markets in the San Francisco Bay Area.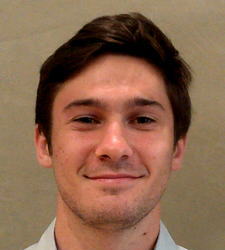 Costello, an undergraduate student in molecular cell developmental biology at UC Santa Cruz, was able to easily use NGS sequencing and its associated software to study the bacterial strains found in meat.
Costello reflected on the internship and said, "In addition to being an incredible learning experience, my internship with Thermo Fisher [Scientific] gave me the opportunity to contribute meaningful work to the projects that I was fortunate enough to be involved with."
His research project is titld, "Bacterial Identification in Beef Using the Ion 16STM Metagenomics Kit." He started by looking at ground beef samples from three different grocery stores that were prepared for 16S sequencing using direct samples without culture, mixed culture, or from single bacterial colonies. The resulting 12 libraries were sequenced using the Ion PGM™ system which allowed for the detection of bacteria at the genus or species level. When he analyzed the sequencing results with Ion Reporter Software, the automatic output included a Kronos plot that was the result from a Sample collected from a major national supermarket.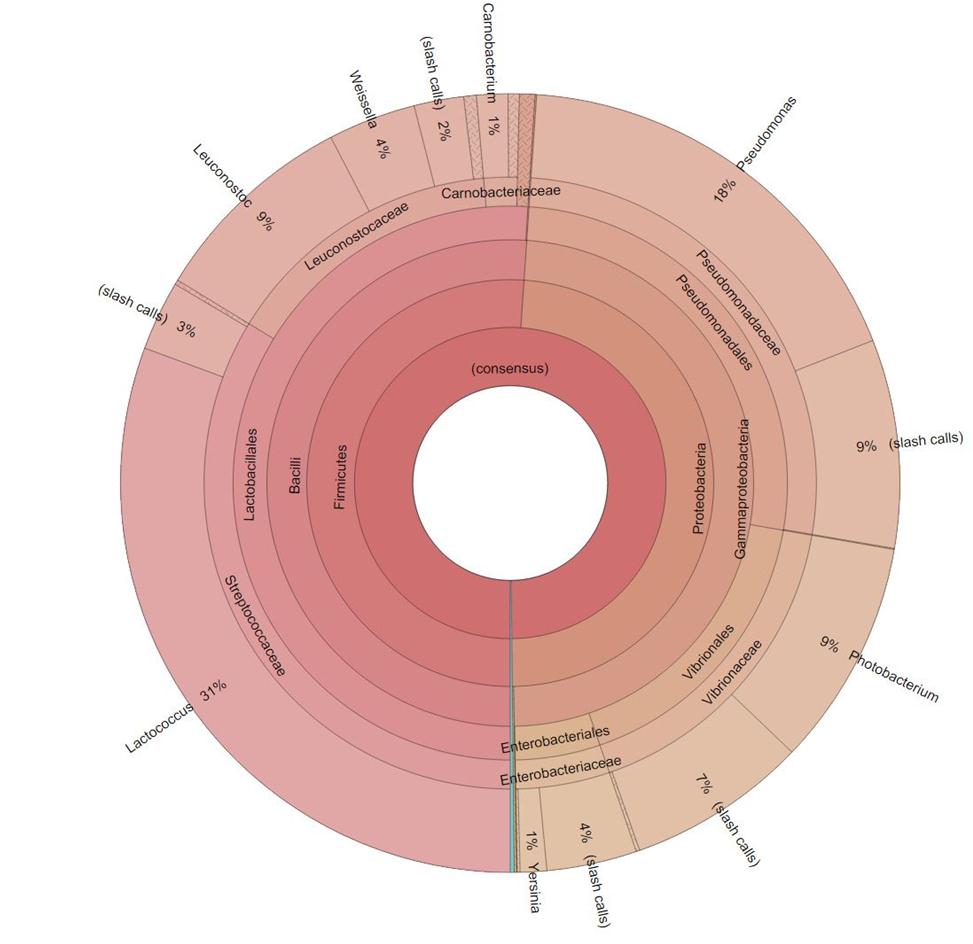 Overall, his is project showed that all three sources of ground beef showed a range of 1 -2 billion of bacteria in a quarter pound of ground beef with the major supermarket having the highest amount. (Speaking of ground beef, a year ago another Behind the Bench blog post called "Where's the Beef" reviewed the quality of ground beef based on qPCR studies. The results are rather surprising.) His sequencing and data analysis results also identified organisms at the genus and species level in mixed microbial populations which varied slightly from source-to-source. At the conclusion of his project, Costello commented, "Using Ion Torrent products to clearly identify the microorganisms in my food samples, all within a few weeks, is a testament to the power and accessibility of today's sequencing technology and software solutions."
Costello is not the only one who has used Ion Torrent technology to study bacterial genomes. There have been over 100 publications focused on 16S metagenomics. For example, Pylro et al. examined different 16S profiling systems based on sequencing platforms.
Candon et al. reported how changes to the gut microbiota, as induced by antibiotics, significantly increases type 1 diabetes incidence in mice, and Milani et al. describes how bacterial communities from fecal samples can be examined using Ion Torrent technology.
Costello's project is a great example of how the complete Ion Torrent workflow enables any scientist to focus on their research questions and not on how to learn the technology and data analysis tools. So – who's hungry?
For Research Use Only. Not for use in diagnostic procedures.