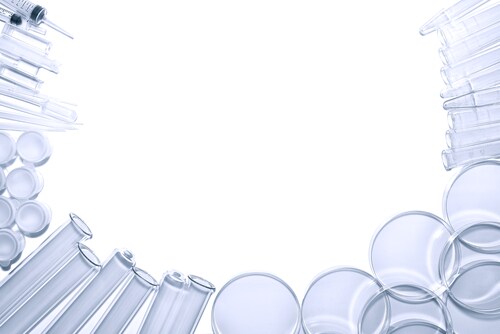 Specimen quality control during biobanking has a significant impact on genomic, proteomic and biomarker studies. Proper control requires properly annotated and well-characterized biospecimens. However, the lack of standardization in collection, processing and storage of biobanked tissue specimens is leading to the availability of suboptimal biospecimens. Caixeiro et al. (2015)1 performed a systematic review of measures that researchers rely on in order to predict tissue specimen integrity and quality.
After sorting an initial 1,020 studies, the research team included 15 studies according to a series of inclusion and exclusion criteria. They found that 93% of studies reported at least two diagnostic and two predictive measures of quality, and more than half reported at least six of the nine diagnostic and/or predictive quality measures. All studies included in the review used the diagnostic quality measure of long-term storage temperature, which was typically reported as −80°C (73%). The authors make mention of the fact that this is a contradiction to practice guidelines, which recommend tissue biospecimens should be stored long term at −196°C. They also note that despite 9 out of 15 studies recording transit time from surgical resection to time of cryopreservation, few recorded transit temperature (27%).
Caixeiro and Lee note that most studies investigated the association between RNA quality, as measured by RNA integrity number (RIN) and/or 28S/18S, and storage time and/or temperature. The studies were in agreement that RNA quality and integrity were not affected by either measure, and that RNA was highly stable for several hours, including overnight at room temperature. Furthermore, they found no correlation between tissue morphology and RNA quality. Where studies used downstream measures of RNA reliability, the majority used quantitative real-time PCR (qRT-PCR), while others used either whole transcriptome sequencing or whole-genome expression profiling.
This review identified the preanalytical collection stage as having the greatest variability in quality measures. This ranged from collection to transport and processing before stabilization at low temperatures, as they noted by the absence of records regarding transport temperatures for most of the studies. Furthermore, they found insufficient consensus between studies with regards to the data that biobanks should be recording, and consistency in tissue processing and storage. Caixeiro et al. also suggest that although RNA quality as measured by integrity is a good measure of sample quality, there is a lack of consensus between studies as to the RIN value for determining high-quality and low-quality RNA. They then go on to raise concerns that fewer than half of studies assessed the reliably of RNA for downstream applications, and those that did, did so with varied results.
The study's concluding remarks highlight a need for a panel of markers to assess the molecular integrity of the biospecimen lifespan. Additionally Caixeiro et al. call for further work on markers to predict preanalytical interference and determine ranges of preanalytical factors for specific applications.
Reference
1. Caixeiro, N.J., et al. (2015) "Quality assessment and preservation of RNA from biobank tissue specimens: A systematic review," doi: 10.1136/jclinpath-2015-203384 [Epub ahead of print].