Flexible integration capabilities are the cornerstone of the connected laboratory.  This is especially true for laboratories looking to connect to enterprise resource planning (ERP) systems like SAP® S/4HANA®. To fully leverage the capabilities and benefits of ERP solutions, organizations require automated access to all aspects of their business, including the laboratory.
Building on its comprehensive suite of integration capabilities, Thermo Fisher Scientific recently released Thermo Scientific™ SampleManager™ IDI Software version 12.2.  SampleManager IDI software version 12.2 represents a significant advancement in the ERP integration capabilities of Thermo Scientific™ SampleManager LIMS™ Software.  This latest version now supports S/4HANA Cloud, a cloud-based deployment of S/4HANA. The solution also supports on-premise deployments of S/4HANA, along with SAP R/3.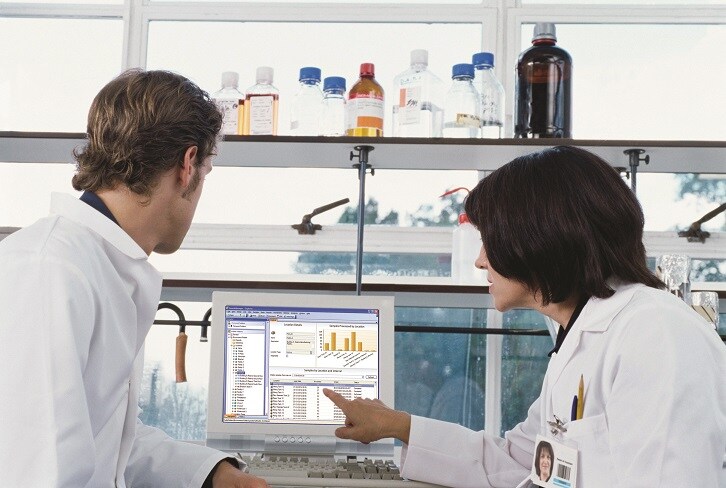 S/4HANA connectivity
SampleManager IDI software expedites data flow between the laboratory and the manufacturing functions, streamlines data handling, and integrates data collection and reports. With SampleManager IDI software, you can integrate your laboratory with S/4HANA for comprehensive quality management support throughout the supply chain. The solution addresses the needs of large-scale production facilities where integration with S/4HANA is a business requirement.
The solution includes connectors for both cloud-based and on-premise deployments of S/4HANA.  Two connectors are available in SampleManager IDI software:
NetWeaver Connector – used when SampleManager LIMS software is connecting to an on-premise deployment of S/4HANA or SAP R/3.
OData Connector – used when SampleManager LIMS software is connecting to a cloud-based deployment of S/4HANA.  The OData Connector integrates with the SAP OData API using RESTful API calls.
Managing inspection operations
SampleManager IDI software provides a highly configurable link between SampleManager LIMS software and S/4HANA.  This flexibility enables the software to support a variety of scenarios in the laboratory.  The typical scenario is the flow of inspection lots between the two systems.  Here's how SampleManager IDI software facilitates an inspection lot process between the LIMS and ERP:
SampleManager IDI software issues a query against the ERP worklist for inspection operations.  The query includes selection criteria such as status, material, time range, etc.
When inspection operations match the query selection criteria, ERP returns the details to SampleManager IDI software.
SampleManager IDI software translates the inspection details into SampleManager LIMS software data (jobs, samples, tests, and results), and logs that data in the LIMS.
SampleManager LIMS software users process these jobs, samples, tests, and results using standard LIMS functionality.
When the results are available in the LIMS, SampleManager IDI software sends the data to S/4HANA.
Once all inspection operations are complete, a usage decision can be made in the LIMS, as part of the job authorization process. SampleManager IDI software sends the usage decision to S/4HANA.
When stages 1 through 6 are complete, SampleManager LIMS software jobs, samples, tests, and results for the inspection can be committed and archived as usual.
SampleManager LIMS workflow support
In addition to support for cloud deployments of S/4HANA, SampleManager IDI software version 12.2 also supports SampleManager LIMS software workflow capabilities. Supporting workflows brings powerful automation capabilities to the SampleManager LIMS integration with S/4HANA.
Previously, SampleManager IDI software relied on templates in SampleManager LIMS software to log in lots, jobs, and samples.  While these templates provided an efficient and convenient way to create data in the LIMS, workflows deliver a new level of functionality.  Workflows enable the system to trigger events or actions as the workflow is executed.  For example, a workflow could create additional records, such as tests or sub-samples based upon the data coming from S/4HANA while the primary sample is logged in. A direct link can also be made from the samples being logged in to laboratory execution system (LES) lab methods that need to be executed to generate the results.
Bringing it all together
As integration needs evolve and grow, Thermo Fisher continues to invest in the tools and expertise needed to build a connected laboratory ecosystem.  Whether your laboratory needs to connect instruments or systems to your LIMS, whether your infrastructure is on-premise or in the cloud, Thermo Fisher has a complete suite of integration tools to make it happen.  Visit our website to learn more about our integration capabilities and SampleManager LIMS software.