History has shown us that the mining industry has been conservative when incorporating new technologies into its operations. However, we are facing a new industrial revolution, where the integration of process, systems and people will be key to addressing new challenges. The proliferation of technology, including Internet of Things (IOT), presents an opportunity for the mining sector to join the digital revolution. Investment in Mining 4.0 technology is expected to yield many benefits, such as:
Less use of labor
Lower consumption of inputs
Capex decrease
Better use of assets
Process index improvement
Performance improvements
Effluent and tailings control
Lower water consumption
Less exposure to hazards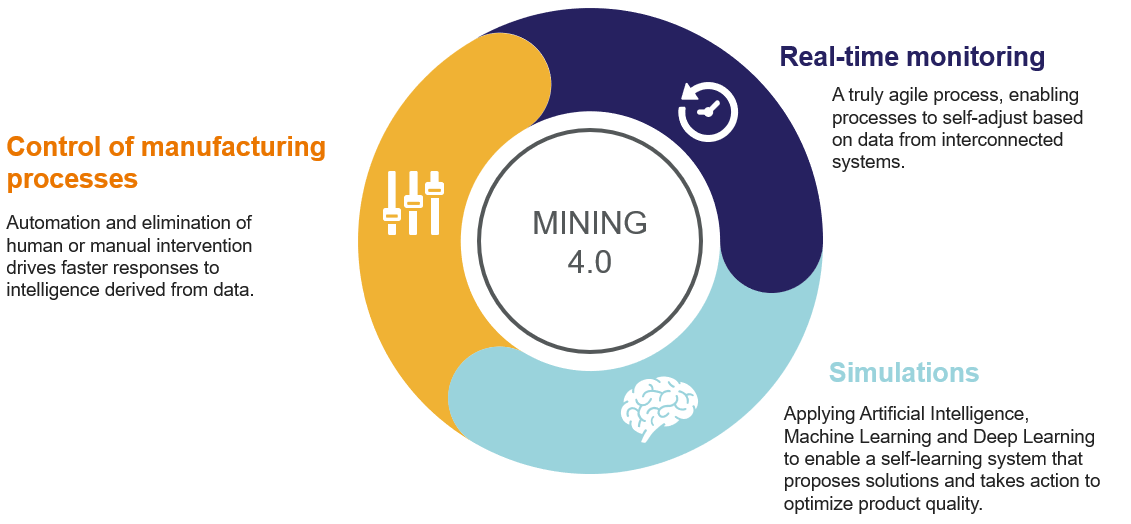 Data management in the industry
The mining industry presents unique and complex challenges when it comes to data management. Responding to international regulations, integrating technologies used in different business units, controlling accurate inventory data and reliably managing mineral information are critical needs. Meeting these needs can entail:
Metallurgical accounting tools
Financial and technical management of the metal production industry
Accurate information to reduce risk
Estimation of inventories to quickly identify losses and problems in the process.
Integrating and synchronizing data from different sources on a single business platform enables you to leverage clean operational data from all business processes. Data integration allows for greater operational efficiency, greater scalability and flexibility within data integration projects, as well as better data availability and visibility. This is crucial in mining, due to the complexity of the data managed and international data standardization requirements.
Companies in the mining industry need to efficiently manage all the variables that come into play, especially considering that it is a long production chain made up of diverse units that are physically separated from each other. Integrating the laboratory data with the rest of the production chain is key to improving operations and unlocking growth.
All in one platform
Our goal is to provide you with a complete scientific ecosystem connecting people, instruments and data to advance research and drive organizational efficiency. Through proper integration, we can help you bring together data from the chemical lab, metallurgic lab, environmental monitoring, and process management.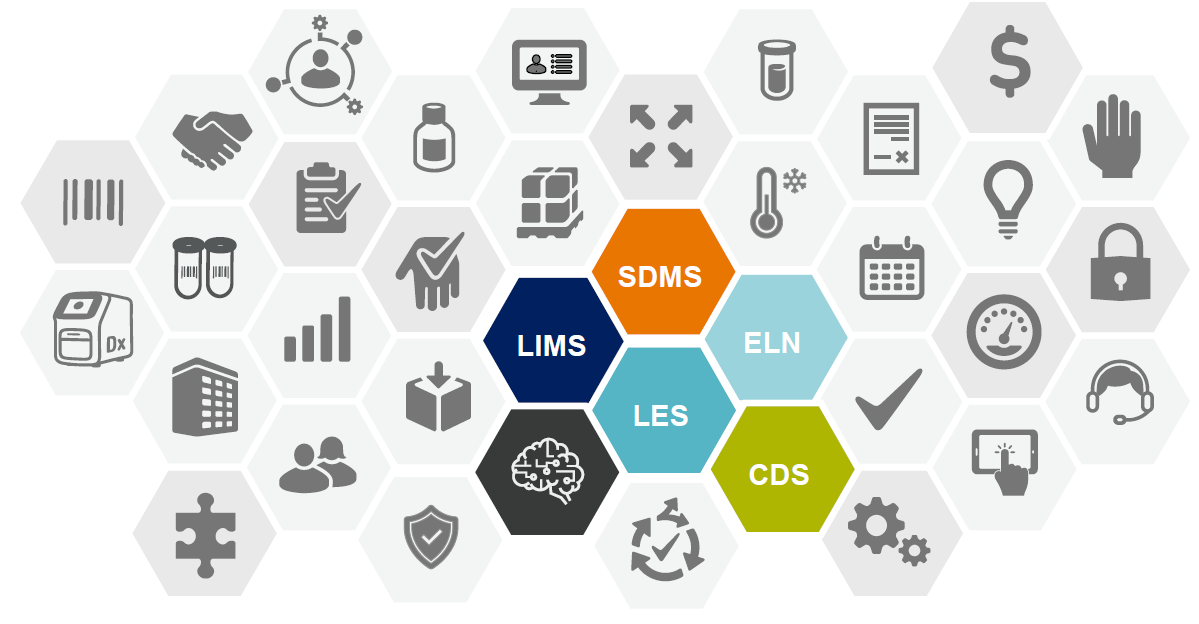 Flexible data integration and visualization capabilities are the foundation of the connected lab. Building a lab ecosystem that connects people, instruments, consumables, and software requires the right tools and capabilities. Thermo Fisher Scientific combines a complete set of integration tools with expertise in connectivity, data visualization, e-commerce, services, and infrastructure, helping you uncover the hidden value of your data.
Digital solutions driving Mining 4.0
A Laboratory Information Management System (LIMS) provides a strong foundation for Mining 4.0 efforts. A LIMS is software that manages the laboratory process and scientific workflow. It also manages scientific data by integrating with instruments and systems to aggregate data and associate it with samples. Key capabilities include:
Track and manage samples and drive the scientific workflows
Integrate with instruments and systems from Thermo Fisher and other vendors to improve lab efficiency
Enable workflow automation to eliminate error-prone manual data entry and ensure data integrity
Automate the capture of quality control data
Support compliance with regulatory standards
Manage reagent lots and associate them with the sample analysis
Drive data consistency to ensure quality results
Thermo Scientific™ SampleManager LIMS™ is designed to improve laboratory efficiency, speed up response time, and enable compliance with standards such as ISO 17025. ASTM standard methods are configured using the Laboratory Execution System (LES) to guide analysts through procedures to ensure repeatable testing and quality results. Laboratories can rely on LIMS security, electronic signature, and full audit trail to enable compliance. Business connectivity enables a holistic view of the organization, providing KPIs to decision makers to ensure quality and automating actions to drive rapid product launch.
Information captured in the LIMS facilitates process traceability, regulatory compliance, and decision-making in the mining sector. The robustness of the data enables the design of intelligent models that help predict and plan production.
Visit our website to learn more about how SampleManager LIMS is transforming mining and metals manufacturing. Be sure to check out our case studies demonstrating how mining industry leaders are leveraging SampleManager LIMS to drive their Mining 4.0 strategy.