With electron microscopy, obtaining high-quality images is just the first step. Researchers also need the ability to quickly and accurately extract the statistics they need from these EM images.
To speed up the visualization and analysis process, we unveiled Avizo2D, an AI-powered software that makes it easy for users of all experience levels to get reliable answers to their most challenging research questions, this week at  Microscopy and Microanalysis 2019 (M&M 2019).

The new Avizo2D AI-powered automated imaging and analysis software combines deep learning models, advanced image processing technology, and open source tools to speed up image analysis.
Avizo2D lets scientists build customized "recipes" or automated, reproducible workflow scripts that speed up their image analyses. It combines deep learning models, advanced image processing technology, and modules using top open source scientific tools to help researchers seamlessly analyze their EM images on the fly.
Researchers can have access dozens of pre-defined recipes from the Amira-Avizo Online Recipe Library, using them as is or customizing them to meet their specific analysis needs, or can easily create their own recipes. Either way, by applying these recipes, scientists who need to perform repeatable image analyses can save hours of manual work.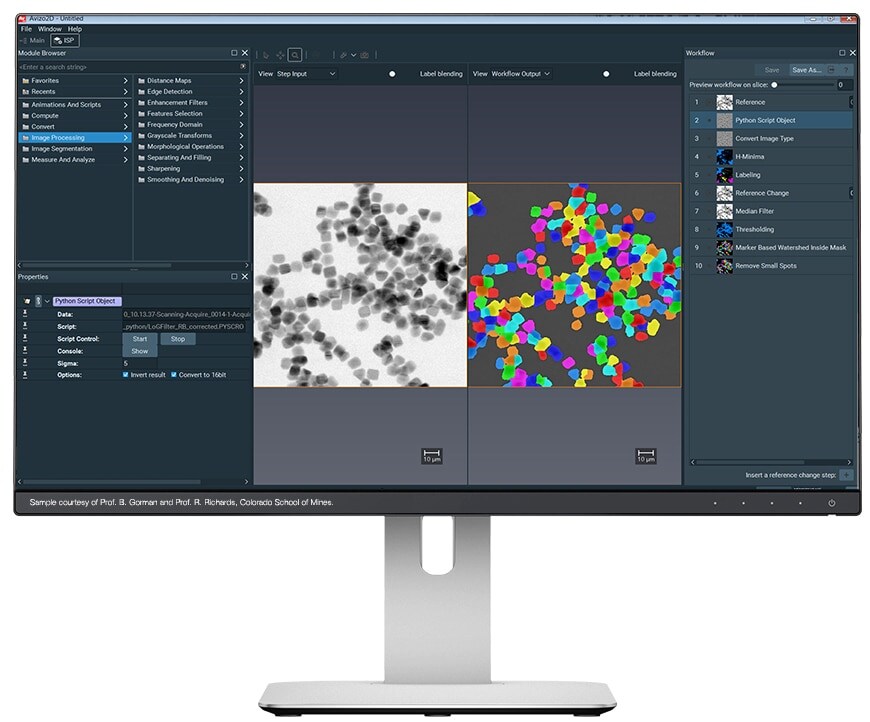 Avizo2D lets researchers paint areas of interest and then train the software to analyze the data.
To learn more about Avizo2D, fill out this form to speak with an expert.
Pascal Doux is senior director, product development at Thermo Fisher Scientific.
Subscribe now to receive new Accelerating Microscopy posts straight to your inbox. For more information about Thermo Scientific microscopy instruments, visit thermofisher.com/em.