When using a scanning electron microscope (SEM) for the first time, you might have doubts about what can be imaged. You might also struggle to get the image quality you're expecting. Yet with the right sample preparation techniques, you can easily improve your results.
High moisture samples
First things first: SEMs operate in a vacuum,which can seriously alter your sample. For example, loose particles can detach from any surface, all liquids will evaporate immediately, and delicate materials will outgas.
While a fly can be easily imaged, when you image a fly larva, you will most likely get a splatter scenario. That's because larvae can be understood as small liquid pockets. If the water inside evaporates, the skin can collapse due to the internal pressure and, in the worst cases, it might explode. Gasses and particles can then access the electron column and compromise image quality for good.
To image high-moisture content samples with an SEM, it's critical to:
Operate at a lower vacuum level

Freeze your sample

Dry your sample
Non-conductive samples in SEM
In addition to the vacuum, you should also consider the effect of electrons accumulating on your sample. This translates into an image with bright areas where all the details can no longer be observed. This is typical when imaging polymers and other non-conductive materials.
Once again, sample preparation is the key to a good image.
Some sample preparation techniques to image non-conductive samples include:
Creating a connection to the ground using metallic tape and image your sample in the nearby area

Sputter coating your sample with gold or other conductive coating materials

Operating at a lower vacuum level
Sample preparation is critical to obtaining high-quality SEM images. By taking the time to learn the specific techniques required for different types of samples, you can ensure you always obtain the best results.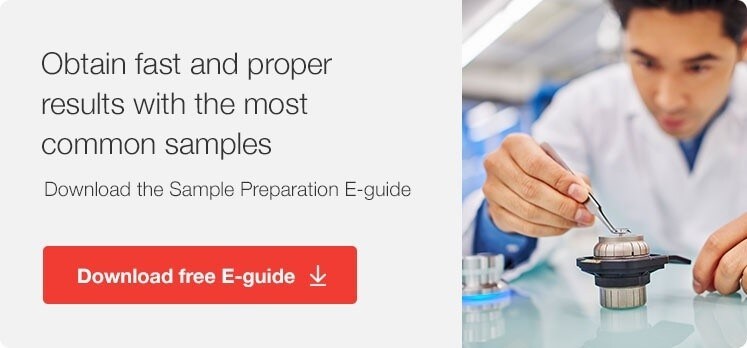 To learn more about sample preparation for scanning electron microscopes, fill out this form to speak with an expert.
Erik Luyk is a marketing communications specialist at Thermo Fisher Scientific.
Subscribe now to receive Accelerating Microscopy updates straight to your inbox.