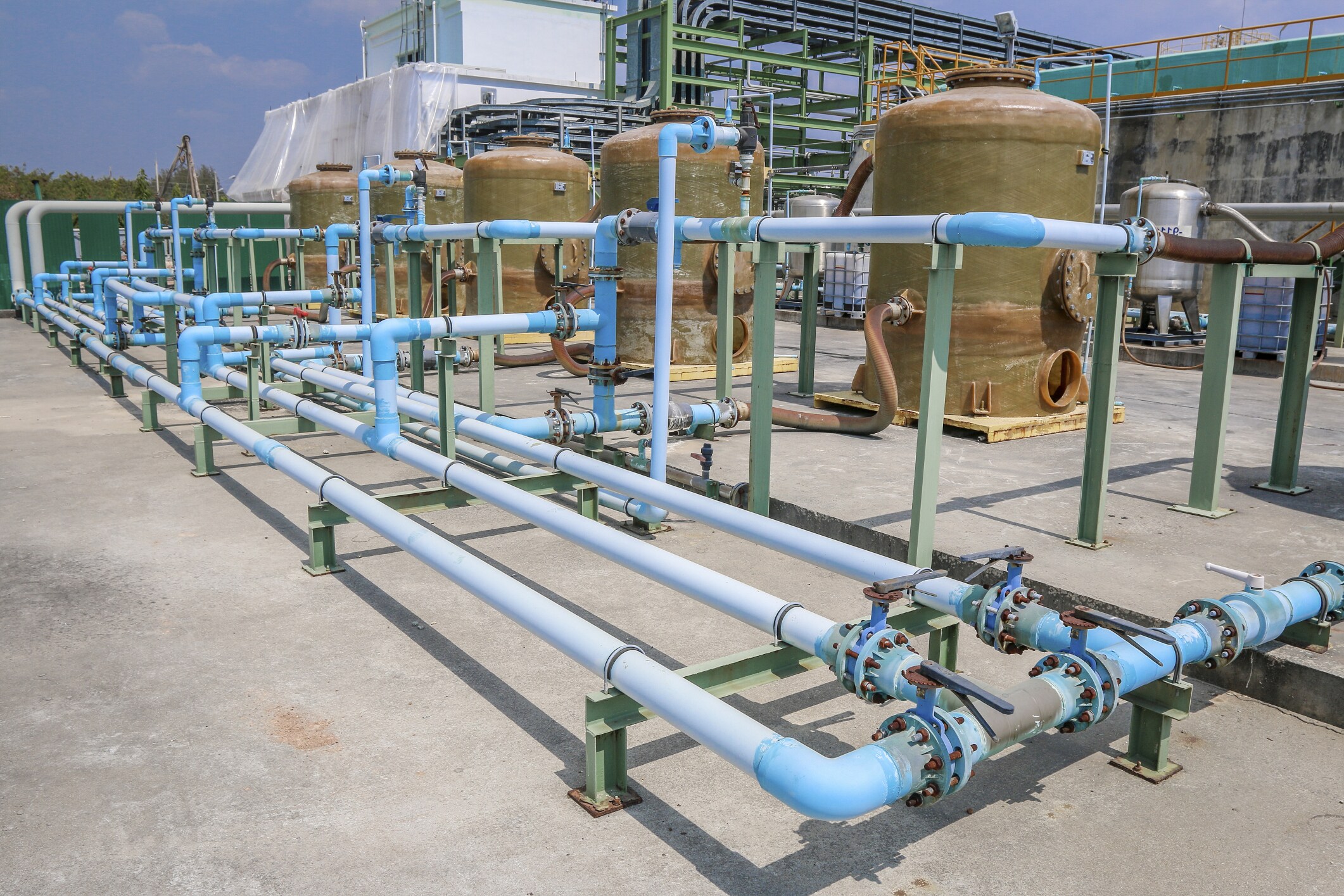 Density gauges are used in both HDPE and LDPE (high density polyethylene and low density polyethylene) loop reactors in which chemicals are made for the plastics manufacturing industry.
According to the spi: the plastics industry trade association, polyethylene is the largest volume plastic in the world and the applications are many, including: films, bags, molded housewares, toys, containers, pipes, coatings and many others.
"Polyethylenes are thermoplastic resins obtained by polymerizing the gas ethylene [C2H4]. Low molecular weight polymers of ethylene are fluids used as lubricants; medium weight polymers are waxes miscible with paraffin; and the high molecular weight polymers (i.e., over 6000) are the materials used in the plastics industry. Polymers with densities ranging from about .910 to .925 are called low density; those of densities from .926 to .940 are called medium density; and those from .941 to .965 and over are called high density. The low density types are polymerized at very high pressures and temperatures, and the high density types at relatively low temperatures and pressures.
Density Gauges Are Designed For Challenging Process Conditions
Density gauges are designed to measure density in challenging process conditions where pipe sizes can range from 1 in (25.4 mm) to 42 in (1066.8 mm). Non-contacting gauges are mounted onto the outside of the pipe or vessel. Using the principal of gamma transmission, energy is emitted by one of two types of radioactive sources, Cesium 137 or Cobalt 60. These sources are contained in a lead filled, steel-encapsulated housing. The scintillation detector is mounted on the opposite side of the pipe or vessel. Tested and certified to meet numerous specifications for humidity, extreme temperature ranges, shock and vibration the gauges are designed to withstand varying conditions.
The gamma energy emitted by the source is then transmitted through the pipe or vessel walls, process material and any insulation. The process reduces the energy relative to the density of the material and using energy attenuation, the reduced energy is then measured by a scintillation detector. The electronics within the gauge then converts the energy reading to a density measurement.
The combination of unique signal processing and the design of the detector mount influences the ability to use a smaller source size without impacting precision, responsiveness and signal stability. The smaller source emits up to 50% less radiation depending on application and in turn, increases worker safety, reduces capital costs, and complies with global ECO requirements.
Process density gauges offer accurate process material density measurements, which helps to ensure precision and reliability in the manufacturing process.
To see more detailed specifications of non-contacting, small source, high precision density gauges for process applications, see the product specification sheet.