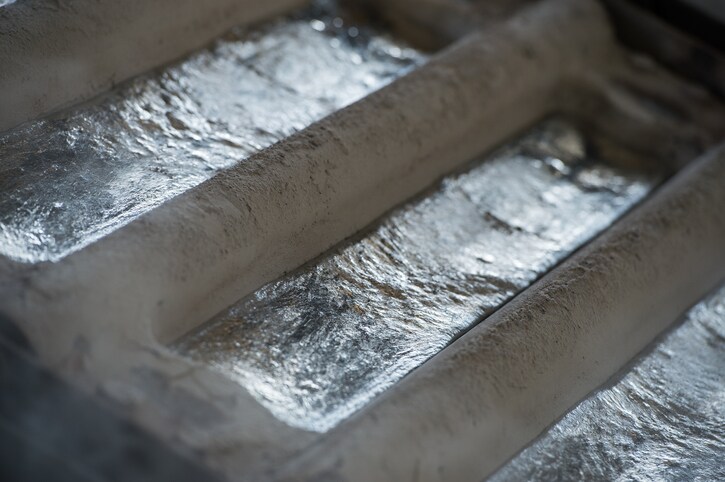 The development of metal powders tailored to specific 3D printing technologies has made 3D printing with metal accessible. Today, additive manufacturing with metal may be more efficient and produce an equal or better product than some traditional manufacturing methods. Metal powder formulations include some grades of stainless steel, low alloy steels, and nickel and cobalt alloys, some of which have applications in the aerospace and automotive industries.
However, 3D printing with metal still has limitations. According to an article on phys.org, parts produced using selective laser melting (SLM) and other powder-based metal techniques often end up with gaps or defects caused by a variety of factors.
The article describes the work of researchers from Lawrence Livermore National Laboratory and Worchester Polytechnic Institute who are developing a process they call direct metal writing, in which semisolid metal is directly extruded from a nozzle. The metal is engineered to be a shear thinning material, which means it acts like a solid when standing still, but flows like a liquid when a force is applied. Study results were published in February in Applied Physics Letters.
Instead of starting with metal powder, the direct metal writing technique uses an ingot that is heated until it reaches a semi-solid state—solid metal particles are surrounded by a liquid metal, resulting in a paste-like behavior, then it's forced through a nozzle. The material is shear thinning because, when it's at rest, the solid metal particles clump up and cause the structure to be solid. As soon at the material moves, or is in shear, the solid particles break up and the system acts like the liquid matrix. It hardens as it cools, so there's less incorporated oxide and less residual stress in the part. The researchers cautioned the method is still in its early stages and will need more work to achieve higher resolution parts with more industry-friendly metals, such as aluminum and titanium. (Read: New Research on 3D Printing with Titanium.)
Like traditional metal manufacturing, the success of 3D printing with metal powders depends on knowing that the chemical composition of the metal being used is right for the application. Wavelength-dispersive x-ray fluorescence (WDXRF) and energy-dispersive x-ray fluorescence (EDXRF) are elemental analysis technologies that easily and positively characterize any metal powder. Laboratory-based XRF systems can evaluate all kinds of materials and sample types for qualitative and quantitative analysis for process and quality control in a variety of metallurgical applications.