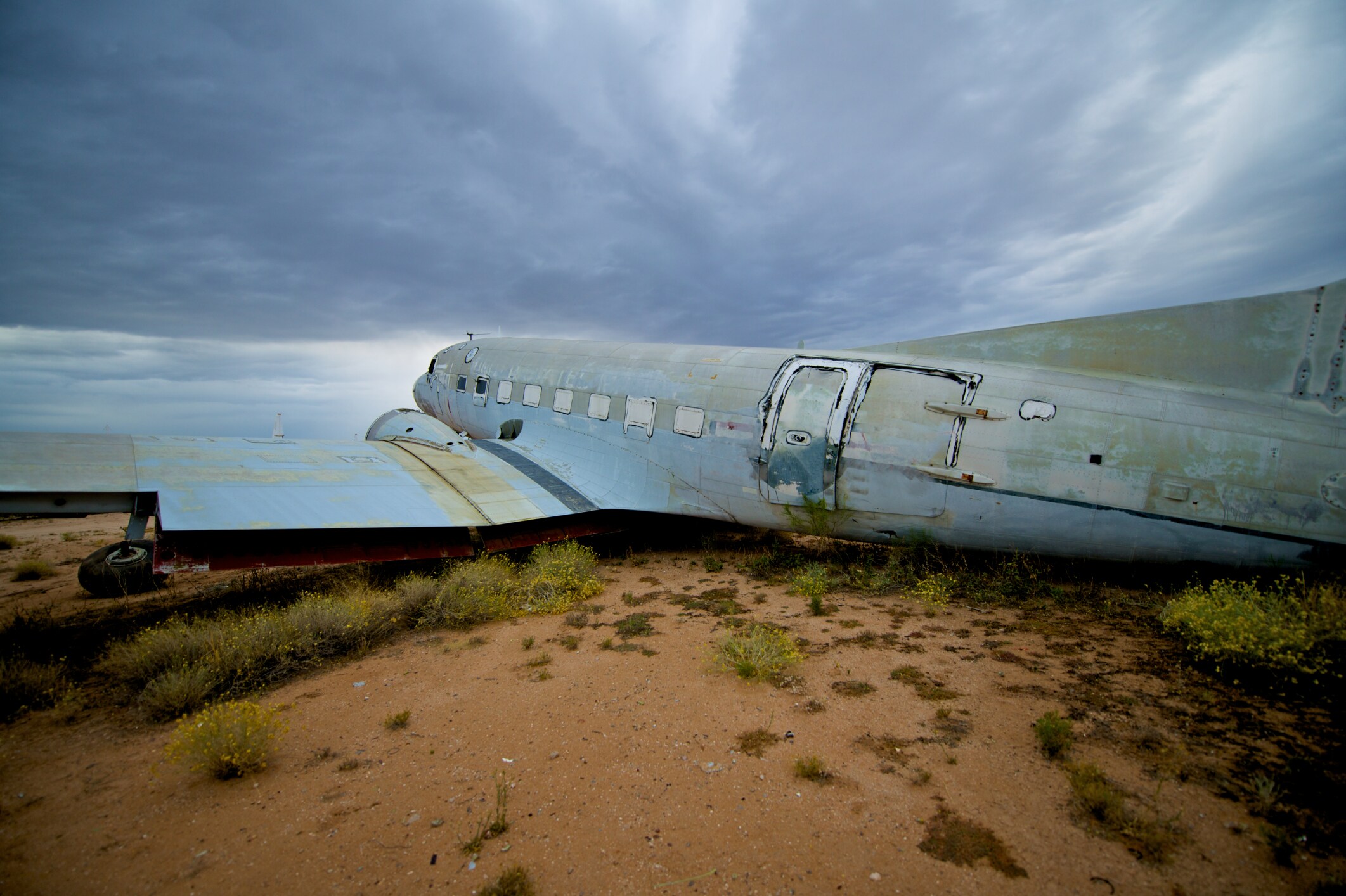 The Steel Recycling Institute (SRI) celebrated its 25th anniversary last year. The Institute of Scrap Recycling Industries (ISRI) has been around since 1987. The Aircraft Fleet Recycling Association (AFRA), founded in 2006, is a relatively new participant in the well-established recycling business, but one that represents a rapidly expanding sector. According to the association's web site, an estimated 12,000 aircraft will be retired in the next two decades as they become too old and expensive to maintain, driving the aircraft dismantling market to $80 million in 2014. Much of the material recovered from these planes will be scrap metal.
At one time, decommissioned aircraft were simply abandoned in the desert for lack of an alternative. AFRA was formed by a cooperative of 11 aviation and recycling organizations in response to the need for an environmentally-responsible means of disposing of obsolete aircraft.  AFRA's mission is to provide guidance for sustainable management of end-of-life airframes and engines, as described in its Best Management Practice (BMP) Guides. The BMP Guides cover both the disassembly of the plane and the recycling of parts and materials and is the first document of its kind; currently there are no laws or regulations governing these practices.
The metal recycled from aircraft is used to make electronics such as phones, TVs, and computers. Recovered parts, particularly from the engine, can be used in new planes, but other aircraft parts find new life too. Pieces of fuselage, seats, wings, and drink carts are used to make furniture and artwork; wings and fuselage are used in the construction of buildings such as hotels and houses; decommissioned planes can even be used to form artificial reef. Read this CNN article for a look at some of the surprising ways planes are being recycled.
The Right Aluminum Makes Flight Happen
The most important metal used in, and recovered from aircraft is aluminum. Commercial planes are approximately 80 percent aluminum by weight. Aluminum is divided into wrought alloys, which are shaped by rolling, drawing or forging, or casting alloys, which offer more forming flexibility and lower manufacturing costs. According to the Aluminum Association, air, and even space travel, wouldn't be possible without aluminum, so favorable are its properties for aircraft construction. Factors such as corrosion resistance, light weight, high strength, and ease of fabrication are the reasons why so many components of commercial and military airplanes including the fuselage, wing, and supporting structures are made from aluminum alloys.
There are hundreds of different aluminum alloys, more than a dozen of which can be used in aircraft components, and they all must be separated into pure form before they can be recycled back into aircraft manufacture. Because airplane parts must bear so much weight and stress, they must be composed of only the specific alloys designed for that particular component. X-ray fluorescence (XRF) is a proven technology for the elemental analysis of specialty alloys to ensure the correct alloys are combined in the right percentages and the finished material meets precise manufacturing specifications. Scrap metal yards use handheld XRF analyzers based on energy-dispersive XRF (EDXRF) to identify and sort incoming materials while lab-based XRF instruments based on wavelength-dispersive XRF (WDXRF) provide the high precision and reliability needed for process and quality control. WDXRF technology is well-established for high sensitivity, high repeatability, and element selectivity to achieve the performance needed for industrial applications. WDXRF is also exploited for its wide dynamic range and extremely good reliability for laboratory applications.
Airplanes aren't the only transportation items that are being scrapped and re-used.  If you haven't read it yet, take a look at our previous article Old Ships Find New Life as Scrap Metal.