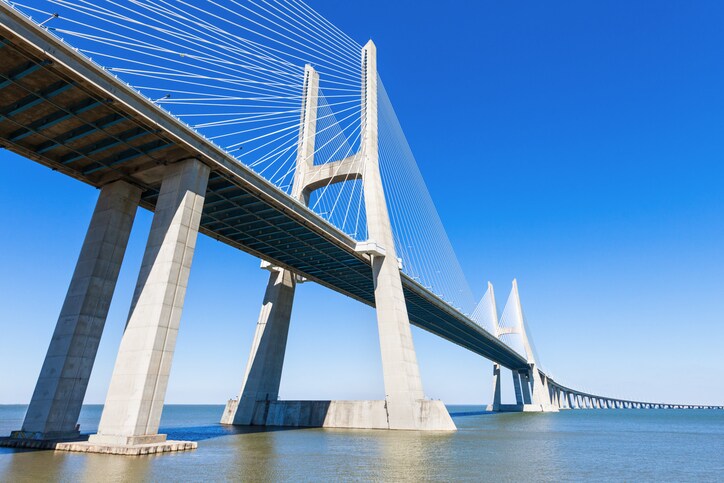 Every four years, the American Society of Civil Engineers issues a report card for America's infrastructure  that evaluates categories including aviation, roads, schools, drinking water, and bridges. Following is a summary of the ASCE report on bridges:
The U.S. has 614,387 bridges, almost four in 10 of which are 50 years or older. 56,007 — 9.1% — of the nation's bridges were structurally deficient in 2016, and on average there were 188 million trips across a structurally deficient bridge each day. While the number of bridges that are in such poor condition as to be considered structurally deficient is decreasing, the average age of America's bridges keeps going up and many of the nation's bridges are approaching the end of their design life. The most recent estimate puts the nation's backlog of bridge rehabilitation needs at $123 billion.
Innovative technologies are needed to achieve longer bridge service life. Potential solutions outlined in the report include, "New materials such as ultra-high performance concrete, high performance steel, and composites are being used to add durability, higher strengths, resilience, and longer life to bridges."
In concrete bridges, the corrosion of reinforcing steel bars (rebars) is the prevalent cause of premature deterioration. The concrete used for bridges develops cracks over time, allowing water and chlorides to seep in and corrode the rebar. High-performance steels with improved corrosion resistance are made by carefully controlling the alloy's chemical composition. Adding alloying agents is a complicated process; the right ingredients must be added in the right percentages in order for the final product to perform as expected.  Even a slight deviation from the formula can alter the alloy's final mechanical and chemical properties. Other factors that can influence the integrity of steel, steel alloys, and other metals include embrittlement, tramp elements, the complexity of the supply chain, the availability of thousands of alloy grades, and the increased use of scrap metal in the production of steel.
X-ray fluorescence (XRF) technology provides a reliable, accurate, and sensitive means to verify the composition of steel. Many manufacturers use portable XRF analyzers throughout their facility for quality checks when the metal comes in, after the metals are sorted, and for final analysis before the finished product leaves the facility. In fact, advances in handheld XRF technology have expanded to the point that today's analyzers are capable of distinguishing alloy grades that are nearly identical in composition to one another.
Read the application note Reinforcing the Service Life of Bridges with Portable XRF Analyzers for more information.  High performance steels are also playing an important role in the automotive industry. To learn more, read New Steel Grades Drive PMI Programs in Automotive Manufacturing.
Additional Resources: