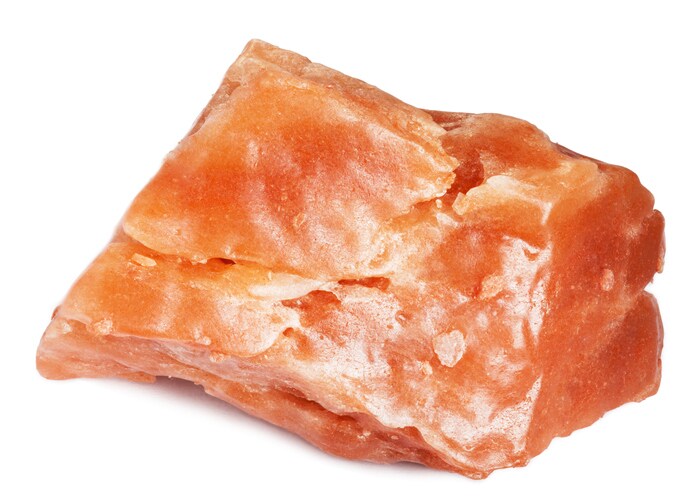 According to the USGS, "The REE (Rare Earth Element) group is composed of 15 elements that range in atomic number from 57 (lanthanum) to 71 (lutetium) on the periodic table of elements, and are officially referred to as the 'lanthanoids,' although they are commonly referred to as the 'lanthanides.'"
This silvery white metal, number of 71 on the periodic table, occurs in very small amounts in nearly all minerals containing yttrium, and is considered a heavy rare earth element.
The U.S. Los Alamos National Laboratory reports that "The pure metal has been isolated only in recent years and is one of the most difficult to prepare. It can be prepared by the reduction of anhydrous LuCl3 or LuF3 by an alkali or alkaline earth metal. The metal is silvery white and relatively stable in air. 176Lu occurs naturally (2.6%) with 175Lu (97.4%). It is radioactive with a half-life of about 3 x 1010 years."
According to the Laboratory, stable lutetium nuclides, which emit pure beta radiation after thermal neutron activation, can be used as catalysts in cracking, alkylation, hydrogenation, and polymerization. Virtually no other commercial uses have been found yet for lutetium. It cautions, however, that while lutetium, like other rare-earth metals, is thought to have a low toxicity rating, it should be handled with care until more information is available.
As mentioned, REEs rarely exist in pure form; they are usually concentrated in more than one mineral, and each mineral requires a different costly extraction technology and mineral processing. Geochemical exploration is the main method of REE exploration.
Depending on the REE project type, handheld XRF analyzers are useful instruments that can provide real-time, on-site assays of REEs and other elements in any type of geological samples. They are indispensable tools for the analysis of the light series of REEs (LREEs), including lanthanum (La), cerium (Ce), praseodymium (Pr), and neodymium (Nd). Other elements associated with REE-bearing minerals such as thorium (Th) and Yttriym (Y) can also be analyzed. By using the concentrations from these elements, especially Y, it is possible to infer concentrations of heavy REEs (HREEs), like Lutetium, that are commonly associated with Y-containing host minerals.
Download this infographic and discover 9 Fast Facts About Lutetium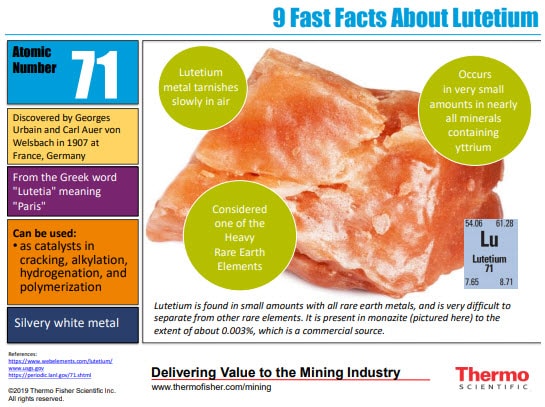 ###