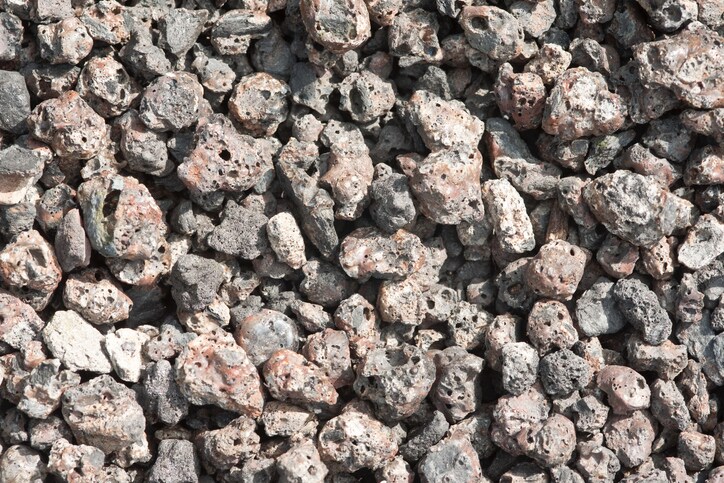 Slag, the stony waste matter separated from metals during the smelting or refining of ore, is formed from impurities in the iron ores (known as the gangue), the flux and coke ash; it is a complex mixture of silica, alumina, sulfides and oxides of calcium and magnesium, as well as smaller amounts of manganese and iron oxides.
In an electric arc furnace, the slag formation process can be controlled by addition of oxygen, carbon and slag formers such as lime (CaO) and magnesia (MgO) to the melt. Oxygen and carbon promote formation of CO instead of MnO and FeO and keep these elements in their (valuable) elemental metallic form, while the basic slag formers help neutralize the acidity of the slag and prolong the life of refractory (heat-resistant) bricks in the furnace. Proper and timely monitoring of slag composition is an essential factor in controlling the modern smelting process.
Our sister blog, Advancing Materials, recently wrote on this subject in The Importance of Metallurgical Slags and Their Evaluation and explained how ore is decomposed in smelting with heat and a chemical reducing agent such as calcium, driving off other elements as gases or slag and leaving the metal base behind. Read how an EDXRF spectrometer can be used to analyze various components in slag and learn how due to the intrinsic value of slag, it is important that analytical tools are available to identify and quantify the chemical composition. X-ray fluorescence spectrometry (XRF) provides a rapid, reliable and repeatable solution to measure slag.
Read the article: The Importance of Metallurgical Slags and Their Evaluation.
Post Author: Marlene Gasdia-Cochrane.