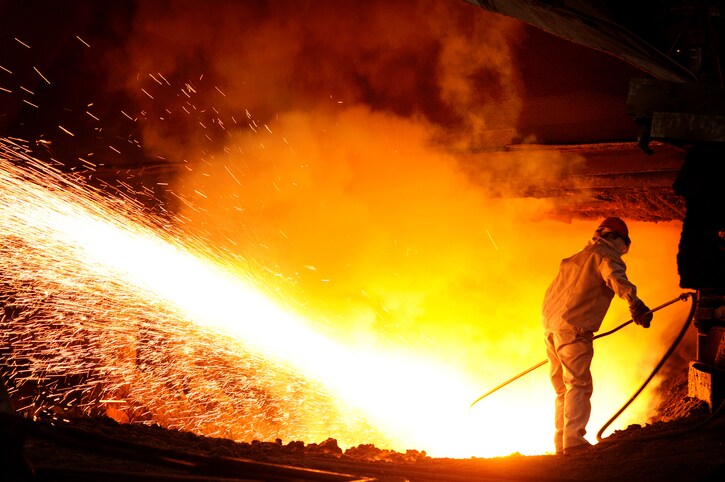 Sintering, as we wrote in a previous article, is the step between mining iron ore and steelmaking. Sinter is the primary feed material for making iron and steel in a blast furnace, and is made by mixing iron ore concentrate with several additives (such as limestone and silica to control the chemistry) and then igniting it at 1200°C in a continuous belt-fed furnace.
The production of high-quality sinter is crucial for assuring consistent, stable furnace productivity with a low consumption of reductants. Sinter quality begins with the proper selection and mixing of the raw materials. Inhomogeneous raw mix can affect permeability and cause an increase in fuel consumption. Sintering process fluctuations, inhomogeneous mixtures, and other parameters affect productivity, physical and metallurgical quality, and raw material consumption and costs.
Producing quality sinter certainly has its challenges, including:
Maintaining consistent quality in the chemistry Itself to control basicity – which is a calculated chemical parameter composed of the ratio of two or more elements that are known to affect the alkalinity of the material.
Changing demands for sinter basicity to meet blast furnace needs
Variability during blending bed transitions
Declining ore grades and economic drivers for using lower grade ores
Unexpected events such as raw material contamination and/or feeder issues
To address these issues, sampling typically takes place right before the blast furnace. That sample of material is then taken to a lab, analyzed, and based upon the chemistry results, operators make changes to the limestone feeder to help ensure the quality of material that follows into the furnace. But that process has been proven to be a less effective way to control sinter quality because of the time delay.
For example, typically it can take 6-8 hours to analyze the sample, calculate the adjustments, re-blend the raw materials, and make changes in the plant, so a lot of time and material have passed through the process. By the time the change is made, 6-8 hours' worth of materials, possibly the wrong blend, have gone into the furnace.
Another issue is sample representation. As we mentioned, loads of materials pass through the feeding loop. How accurate a picture is the sample that is taken to the lab? Depending on the sampling methods used, one has to question the representation of the sample as it relates to the whole sinter feed stream. An operator can take another sample, but it will take another 6-8 hours.
Adding the appropriate technologies and making adjustments to the process, however, can alleviate some of these issues. Implementing systems that can perform online analysis on raw material directly after the mixing drum enables real-time analysis for quicker feedback. If the material is analyzed as it moves through the process and does not need to be removed from the line and taken to a lab, an enormous amount of time is saved. In many instances, that 6-8 hour control loop can be reduced to 10-15 minutes. By enabling minute-by-minute analysis of sinter chemistry, operators can better control their basicity on a real-time basis.
Online analyzers are technologies that can help as they are situated directly on the conveyor belt and penetrate the entire raw material cross-section, providing minute-by-minute, uniform measurement of the entire material stream, not just a sub-sample.
Online sinter feed analysis systems that utilize prompt gamma neutron activation analysis (PGNAA) and pulsed fast thermal neutron activation (PFTNA) to determine the elemental composition of bulk raw materials are becoming more prevalent in sinter plants. Both of these techniques – which are non-contact, non-destructive analytical techniques — are known collectively as neutron activation analysis and function by bombarding materials with neutrons.
The neutrons interact with elements in the materials, which then emit secondary, prompt high energy gamma rays that travel through the many centimeters of material and can be measured with a large area gamma ray detector without contacting the material. Because prompt gamma rays measure the speed of the material passing through the analyzer does not affect the measurement. Similar to X-ray fluorescence (XRF), each element emits a characteristic energy signature as it returns to a stable state. (For more in-depth information, see PGNAA and PFTNA Technology).
The location chosen for an online elemental analyzer should be after the agglomeration drum, taking into account safe access for installation and maintenance as well as environmental protection for service personnel.
If you want to learn more about controlling sinter quality with online elemental analysis technologies, watch our 15-minute on-demand webinar, Controlling basicity (Ca/Si ratio) using PGNAA in sinter plants

Resources:
Watch webinar: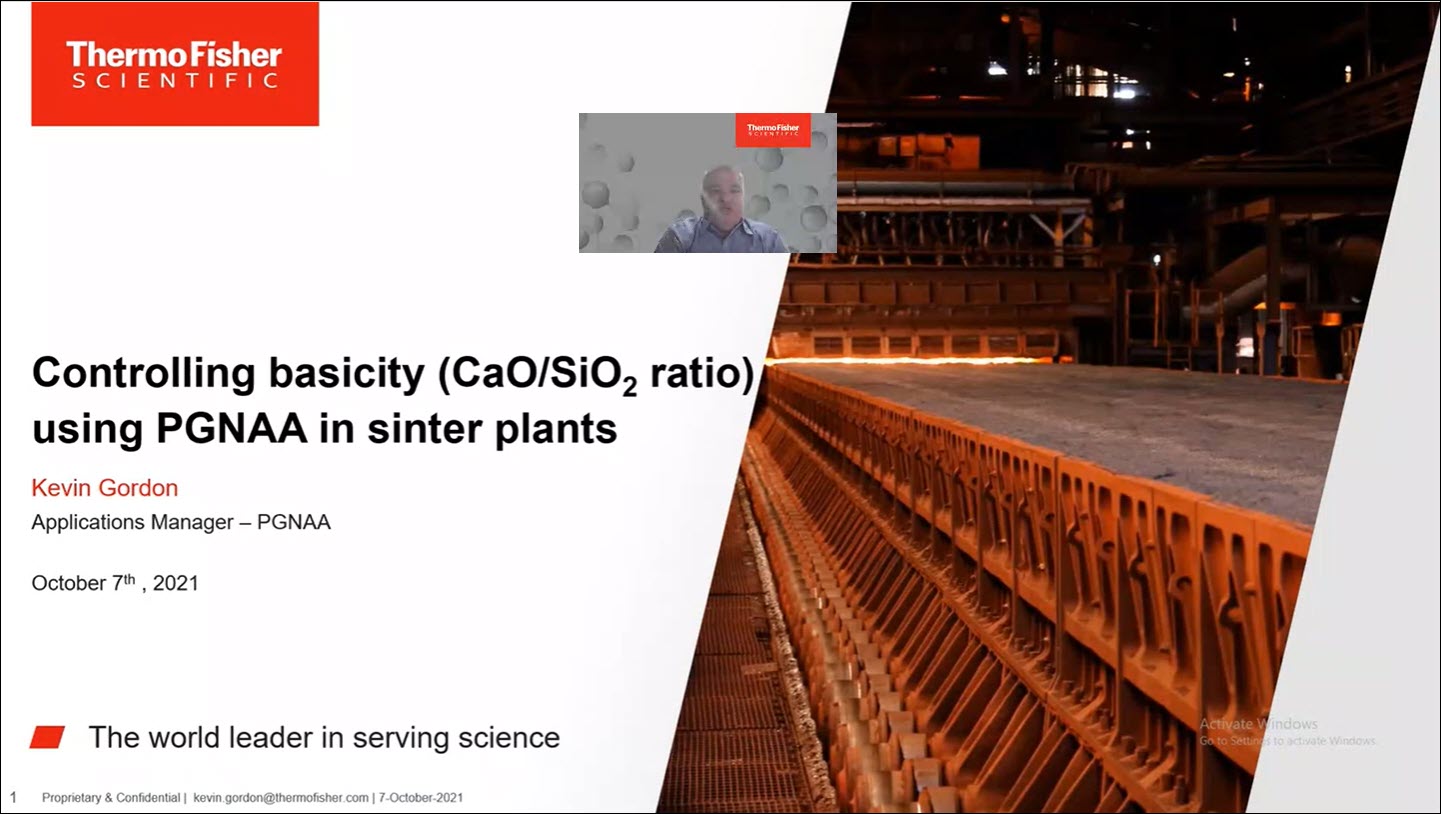 Controlling basicity (Ca/Si ratio) using PGNAA in sinter plants