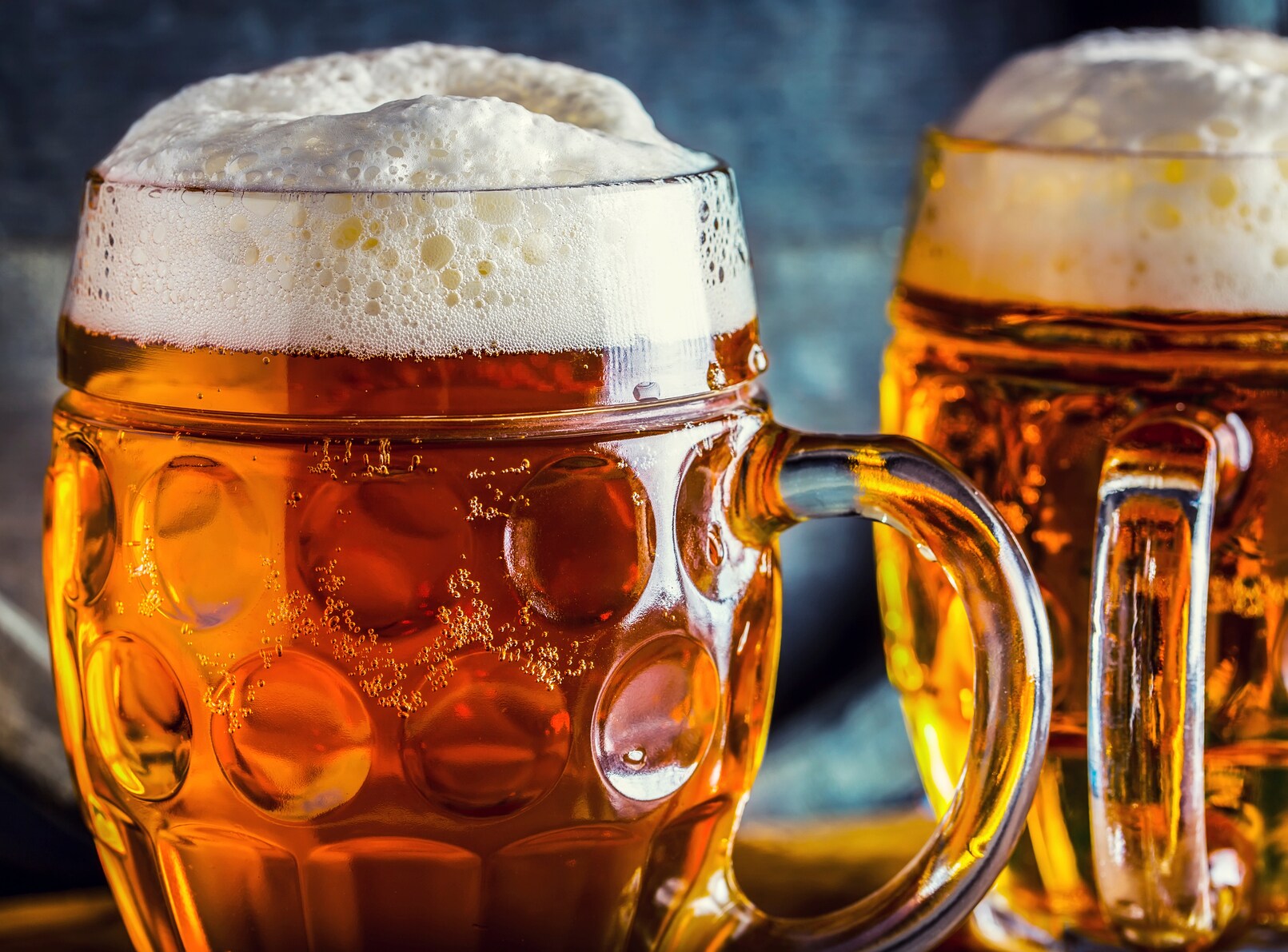 If you enjoyed a beer during Oktoberfest, you might want to know you have mining to thank for that frosty brew. Diatomite is mined to produce diatomaceous earth, which is used to filter beer, wine, juice, and water.
Diatomite is a soft, porous, silica-rich sedimentary rock. Diatomite's high porosity makes it an excellent material for use as a filter, explains geology.com, because as fluids are forced through a layer of wet diatomaceous earth, suspended particles are trapped because they cannot fit through the pores. Much of the beer brewed in the United States is filtered through diatomaceous earth sourced from diatomite formed in a freshwater environment; salty marine diatomite would ruin the beer.
Diatomite is surface-mined. In surface mining, soil and rock overlying the mineral deposit (the overburden) are removed. XRF analyzers could be used to measure the chemical composition of diatomite in on-site mine mapping and help to give real-time answers on the mine face. Diatomite is microscopic skeletons of algae composed primarily of amorphous silica, so you have to use other means than X-Ray Fluorescence (XRF) technology to identify diatomite, but once mining is started, it could be used to control the quality of the diatomite ore.
The International Diatomite Producers Association web site explains the process as follows:
The mining and processing of diatomite requires large processing facilities and heavy earth moving equipment. Diatomite is usually mined in open-pit, surface mines (although some operations do use underground extraction methods). In surface mining, a considerable thickness of earth, known as overburden, may have to be removed. Once this layer is removed and the purest of the diatomite strata is exposed, it is then cut from the bed with powerful scrapers and stockpiled.
The stockpiled material is then hauled to the processing plant for crushing, drying, milling and often calcining. Going into the crusher, the pieces may be as large as a small car, but coming out they will be the size of a pea. At this point the ore will still contain moisture. In order to dry the ore, significant amounts of heat must be applied in flash dryers. The ore is then milled gently to preserve the structure. It is critical that the ore be completely pure. A small amount of foreign matter can greatly downgrade the materials performance. These impurities are removed via a series of separators and traps.
For most applications, the ore is then either calcined or flux calcined in a large rotary kiln to agglomerate the diatoms and produce the desired grade. This is a highly energy intensive process. The ore is heated to temperatures in excess of 1800 degrees Fahrenheit.
Finally, the material is classified, packaged and sent to customers.
These customers use diatomite in a variety of applications in addition to beverage filtering, including Portland cement manufacturing, pharmaceutical uses, as filler and absorbents, cosmetics, and even art supplies. The USGS 2016 Diatomite Mineral Commodity Summary estimates 2015 production of diatomite to be 925,000 tons with an estimated processed value of $287 million, f.o.b. plant.
Diatomaceous earth is just one small example of how mining touches our everyday lives. Nearly every consumer product used on a daily basis contains raw materials that originated in a mine. Each person in the United States uses more than 48,000 pounds of mined minerals each year (Read We Should Be Thankful for Our Bounty of Minerals.) To learn more about how these minerals are mined, as well as their diverse applications, visit the Cement, Coal & Minerals Learning Center.