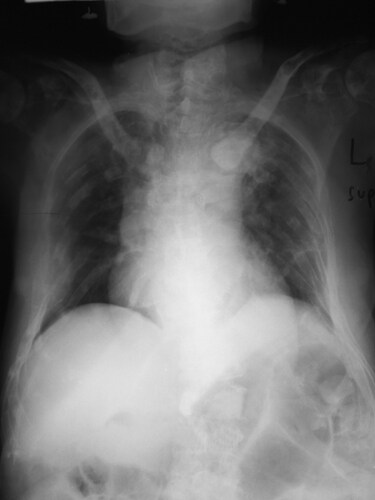 When attempting to cover the metabolome to reveal biochemical mechanisms or search for disease markers, researchers turn to proteomics. Recently, Jones et al. evaluated the specific functionality of a nanoflow ultra-performance liquid chromatography system coupled to a high-resolution mass spectrometer (nUPLC-HRMS) for the characterization of a complex metabolome.1 They explored variable experimental conditions and employed the optimized instrumentation to explicate the yeast metabolome, using drug-resistant multiple myeloma as a case study to demonstrate the applicability of the approach.
For data acquisition, the researchers used a nanoAcquity UPLC system coupled to an Orbitrap Elite hybrid ion trap-Orbitrap mass spectrometer (Thermo Scientific) set to profile mode and controlled by Xcalibur software revision 2.2 (Thermo Scientific). Sample loading values were 2 µL injection volume, 0.3 µL/min injection flow rate (partial loop), and 0.2 µL/min analytical flow rate. For LC, they achieved separation using a nanoAcquity UPLC column (75 µm x 100 mm with 1.7 µm BEH C18 particles) followed by electrospray ionization. MS resolution was 240,000 (unless otherwise noted), with the option of attaining 480,000 resolution with non-standard acquisition mode (Developer's Kit, Thermo Scientific).
To assess reproducibility, Jones et al. analyzed yeast metabolite extracts and detected 10,898 features. They found no bias between small or large features nor any correlation between reproducibility and retention time or intensity. They describe that half of reported features were reproducible, with a coefficient of variation under 14%. During a t-test, the researchers noted no distinction between feature size and false differences, reporting a theoretical false-positive rate of 5%.
The research team identified noise as an experimental issue. They detected several hundred alleged features (correlated to real analytes) from blank samples, likely originating from ambient contamination (solvents, plumbing, atmosphere). They used noise-filtering protocols to decrease the number of identified features by ~33%. They also addressed carryover between samples with blank injections before and after analytical runs and by removing hydrophobic species with desalting. The analysis of the yeast metabolites using the optimized extraction method resulted in no carryover.
The optimized extraction method used 50% acetonitrile. This produced 1.5 µg/µL protein in the samples, a 30-fold increase over extraction with 80% acetonitrile; the latter solvent yielded protein levels below the minimum detection limit for assay. Downstream analysis revealed, however, that both solvents detected a similar number of metabolic features. The researchers also compared glass bead extraction with Barocycler extraction and found the former to be more efficient.
Next, the researchers evaluated sample loading. They observed that sample loading beyond 5 x 107 yeast cells presented no benefit and that this limit was not due to column saturation nor LC performance. Indeed, the nUPLC-HRMS instrumentation likely possesses an even greater dynamic range than this experiment reveals, since it is limited here by metabolite solubility and the 5-µL sample loading loop.
Jones et al. then plotted a histogram to depict m/z distribution. They note that the central distribution hovered around 300 m/z and that approximately 97% of all the reported features were detected at 150-600 m/z. They found a 3.9-fold increase at higher resolution (120,000) when compared to low resolution (15,000). However, resolution beyond the 120,000 threshold produced fewer detectable features, most likely due to lower sampling frequency as a function of longer transient time (~0.43 seconds at 120,000, versus ~1.6 seconds at 480,000). They note that, at high resolution, isotopes became detectable.
The researchers also determined that long, slow gradients produced more metabolic features. They posit, however, that a 60-min gradient (as compared with 90 min) provided sufficient identification while remaining economical for high-throughput analysis. The shorter gradient also outperformed the longer gradient at low-medium sample loadings. Further, the team found that biphasic gradients detected 60% more features than linear gradients and that these features were distributed more evenly throughout the run.
Finally, Jones et al. applied this optimized approach to the evaluation of bortezomib resistant (BR) and bortezomib sensitive (BS) cancer cells. In the eight samples analyzed (four BR, four BS), they detected 8,776 metabolic features. Noise filtering and accurate mass database searching allowed the researchers to whittle this number down to 5,799 features, 1,060 of which were assigned a tentative KEGG ID. Turning to fold-change ratios, they observed that, in contrast with a normal variability of less than 4-fold among major metabolites, the features with tentative KEGG IDs varied by as much as 34-fold (up-regulation) or 86-fold (down-regulation). Visualization by heat mapping revealed broad metabolic dysregulation as a result of background bortezomib toxicity and/or metabolic changes contributing to resistance. The team used principal components analysis and multi-dimensional scaling to tentatively identify potential metabolic pathways for future investigation. They note that the observed metabolic alterations included significant changes in the metabolisms of purines, pyrimidines and some CoAs.
Reference
1. Jones, D.R., et al. (2014) "A Nano Ultra-Performance Liquid Chromatography–High Resolution Mass Spectrometry Approach for Global Metabolomic Profiling and Case Study on Drug-Resistant Multiple Myeloma," Analytical Chemistry, 86(7) (pp. 3667–75), doi: 10.1021/ac500476a.
Post Author: Melissa J. Mayer. Melissa is a freelance writer who specializes in science journalism. She possesses passion for and experience in the fields of proteomics, cellular/molecular biology, microbiology, biochemistry, and immunology. Melissa is also bilingual (Spanish) and holds a teaching certificate with a biology endorsement.