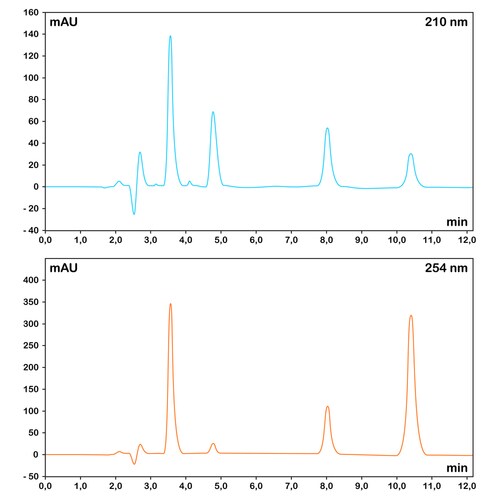 Mass spectrometric–based proteomics analysis generates large amounts of digital data from spectral displays. Researchers are increasingly making these data available to other scientists by uploading the files to public repositories using tools such as ProteomeXChange. For optimal utilization that maximizes the value of these resources, researchers must be able to easily interrogate and visualize the data contained in these virtual storage sites. However, due to the wide variety of file formats available for mass spectrometric proteomics analysis and the complexities encountered in moving between them, widespread interpretation is not always straightforward.
Baker and Chalkley (2014) recently explored MS-Viewer, part of the existing Protein Prospector Web package, examining the feasibility of using it to view and query these valuable data bundles.1 Their paper suggests that with only a few translation steps, researchers can use the program to examine and compare public repository data held in a large number of different file formats with relative ease.
The advantage of MS-Viewer is that it is available for public access and does not require program downloads. Furthermore, the hosting Web site includes a number of workflow guides, including a Vimeo training video that new users might find useful.
One of the major problems facing researchers when tackling data stored in public repositories is that standardized file formats are not available for file uploading. There are a number of different methods for storing data digitally, often varying according to manufacturer preference for the instrument used by the researcher to generate findings. Holding data in these differing formats complicates comparison across sets, and researchers can find it difficult to interpret findings across different studies. However, Baker and Chalkley found that in order to function adequately, MS-Viewer requires only two results files and that these can be input as simple tabular arrays.
MS-Viewer uses a peak list file with spectral information, which it then analyzes in conjunction with a results file that shows peptide assignments. Support for all common peak list file formats is available, with results files being uploaded as tab- or comma-delineated lists. The authors note that to enable MS-Viewer analysis and data visualization, researchers may need to reformat files in order to present content as identifiable by the program. Some translation scripts are available for researchers, including one for MSF file outputs from Thermo Scientific's Proteome Discoverer.
Following formatting and uploading, MS-Viewer will generate results from the tabular result file inputs. From this output, readers can filter or hide columns for better data presentation. Users can apply filtering to allow comparisons between thresholds, changing fragment ion types (ion trap, collision induced dissociation, electron transfer dissociation, and so on) and tolerance, for example. Users can also redefine search parameters and examine annotation of cross-linked peptides.
By exploring the full potential of MS-Viewer, Baker and Chalkley show how using a freely available online resource enables inter-experimental analysis. Reformatting data files allows researchers to compare results across multiple studies and accurately analyze the differences seen between them. With the ability to make comparisons across experiments, mass spectrometric-based proteomics research can expand to take advantage of the vast repositories of data available to the research world.
Reference
1. Baker, P.R. and Chalkley, R.J. (2014 "MS-Viewer: A Web-based spectral viewer for proteomics results," Molecular & Cellular Proteomics, 13 (pp.1392–96).
Post Author: Amanda Maxwell. Mixed media artist; blogger and social media communicator; clinical scientist and writer. A digital space explorer, engaging readers by translating complex theories and subjects creatively into everyday language.