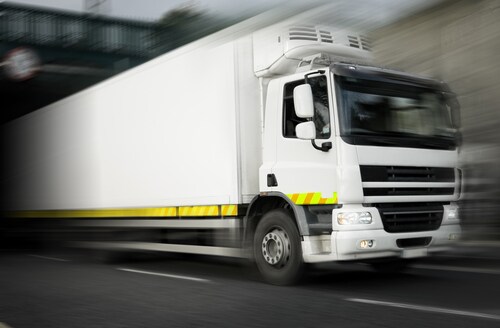 Relocating a lab or specimen biobank can be an arduous process, particularly when you are moving freezers full of irreplaceable specimens. Keeping freezer units at the proper temperature, whether that is -20ºC or -80ºC, is key to ensuring that specimens are protected. Some moving trucks have a built-in generator system, which allows refrigeration units to be plugged in and cooling samples during the drive. However, as Bruce C. Simpson explains in an article on biobank relocation,1 this transportation method requires that fridges and freezers stay on in transit, and this can put samples at risk.
Simpson warns that bumps, jerks and vibrations during the drive can prevent oil from circulating properly and damage the compressors. The moving compressors can be jostled and come unmounted from the unit. The compressor can also strike against the motor and potentially overheat or short out the electrical components within the unit. Moreover, he warns that this method of moving samples can void the warranties on the refrigerator and freezer units.
Because of these dangers, Simpson recommends a different approach. Using a controlled injection of liquid nitrogen (LN2) inside a specially designed moving truck, the Fisher BioServices cold chain distribution and transport team can move boxed samples or entire repositories of client freezers and refrigerators while maintaining the correct temperature.
The team members ensure the refrigeration units are turned off, and carefully wheel them onto the LN2-equipped truck. They thoroughly brace all freezer contents and bolt down the compressors to prevent movement and reduce stress on the units. A technician installs the LN2 piping/injection and the temperature monitoring probes into each unit. Once the LN2 is cooling samples at the right temperature, the truck is ready to hit the road.
Unlike generator trucks, which cannot be used to transport different sample types at various temperatures in the same run, the LN2 piping/injection system can support -20ºC freezers and ultra-low units, including -80ºC and -150ºC units, all in the same truck. If you would rather leave the freezers behind entirely, the LN2 piping/injection system can support samples in other types of transport containers as well.
One mechanical advantage of the LN2 piping/injection system is that it has no internal moving parts, which means there is a lower chance of mechanical breakdown. The on-board LN2 systems also have built-in redundancy (multiple solenoids, controllers and LN2 tanks) on each truck with a rechargeable battery back-up in the rare case something does malfunction.
Sample transportation using LN2 piping/injection is a reliable method of ensuring all of the stored samples arrive at the final destination without issue. To learn more about cold chain transport during biobank relocation, click here.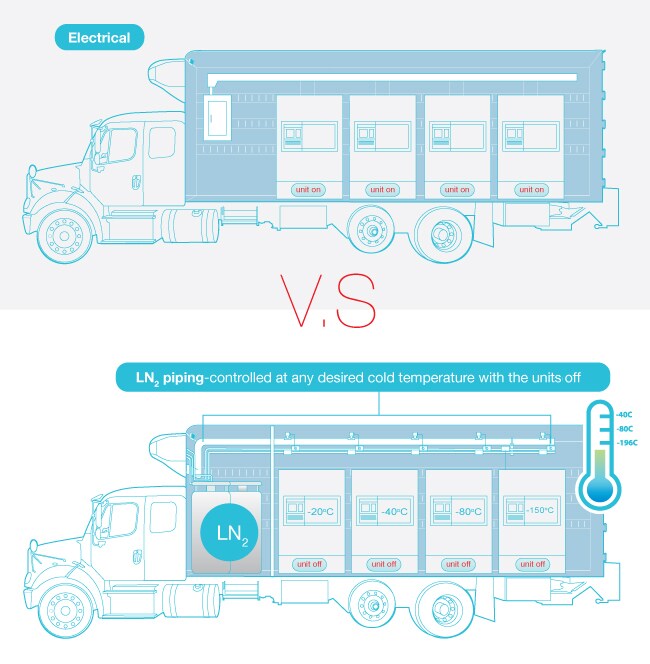 Reference
1 Simpson, B.C. (2014) "Biobank relocation: Should the freezer units be on or off?" Fisher BioServices.