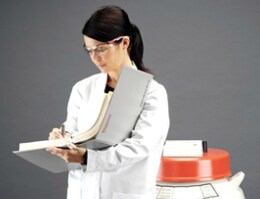 The twin determinants of success when performing a biobank inventory are preparation and planning. Being prepared will ensure a seamless event and safeguard sample integrity. Creating a plan will reduce sample exposure to potential damage.
So, where do you start?
First, in what type of storage do the samples you are going to inventory reside? Are the samples in refrigerated, frozen, ultra-cold or cryogenic storage? Considering sample state at the beginning will ensure that you gather the appropriate processing equipment. You will also need to familiarize yourself with the biological safety level of samples and your organizational safety requirements. You should also make a plan for maintaining the sample database and a strategy for addressing any unidentified or unlabelled samples you come across during inventory.
Facility Preparations
Before you begin any inventory process, you may consider silencing alarms. If you do choose to do so, make sure you remember to reinstate them when you have completed your inventory. Also, make sure that you inform staff and facilities that you will be performing an inventory.
Maintain Your Cool
So what are the key pieces of equipment that you will need to have ready before you begin your inventory? In the case of refrigerated samples (+1°C to +10°C), avoid letting your samples freeze as this will damage them. Your safest option is to use an ice bucket or a cooler with ice, not dry ice. Try not to keep refrigeration open for extended periods. Depending on the storage type you are performing an inventory on, the maximum time may vary, but as a general rule do not expose chilled samples to room temperature for more than 30 to 60 seconds.
Similarly in the case of frozen samples, thawing will place them under similar levels of stress and therefore should be avoided by using bench-top coolers to maintain the samples at the appropriate temperature.
Logging
For all types of storage, keep your logbook or database ready, and find the appropriate markers for writing on your samples or labels. For example, you may need markers that will write on wet surfaces for frozen storage but higher performance cryo-markers rated to -200°C for your cryo samples. You will also need tube storage boxes, racks or tongs to handle cryo samples.
If you have the right tools ready for each type of storage situation and temperature point, your inventory process will run smoothly. Preparedness and planning are the keys.
To learn more, watch a 10-minute webinar on biobank inventory preparation.
This story is part of a series of three on biobank inventory best practices.