North Carolina State University recently unveiled its new COVID-19 testing program. The program utilizes two newly refurbished lab spaces located at the College of Veterinary Medicine (CVM), and will enable NC State to handle its COVID-19 testing completely in-house. The move is expected to cut testing costs, expedite the testing process, and support NC State's virus surveillance and mitigation efforts.
"NC State's fully on-campus testing facility and program will provide faster results, reduce costs, and most importantly better serve our students, faculty and staff," said Chancellor Randy Woodson. "We are so thankful for our faculty and staff in CVM and across campus who worked tirelessly to make this a reality for our community."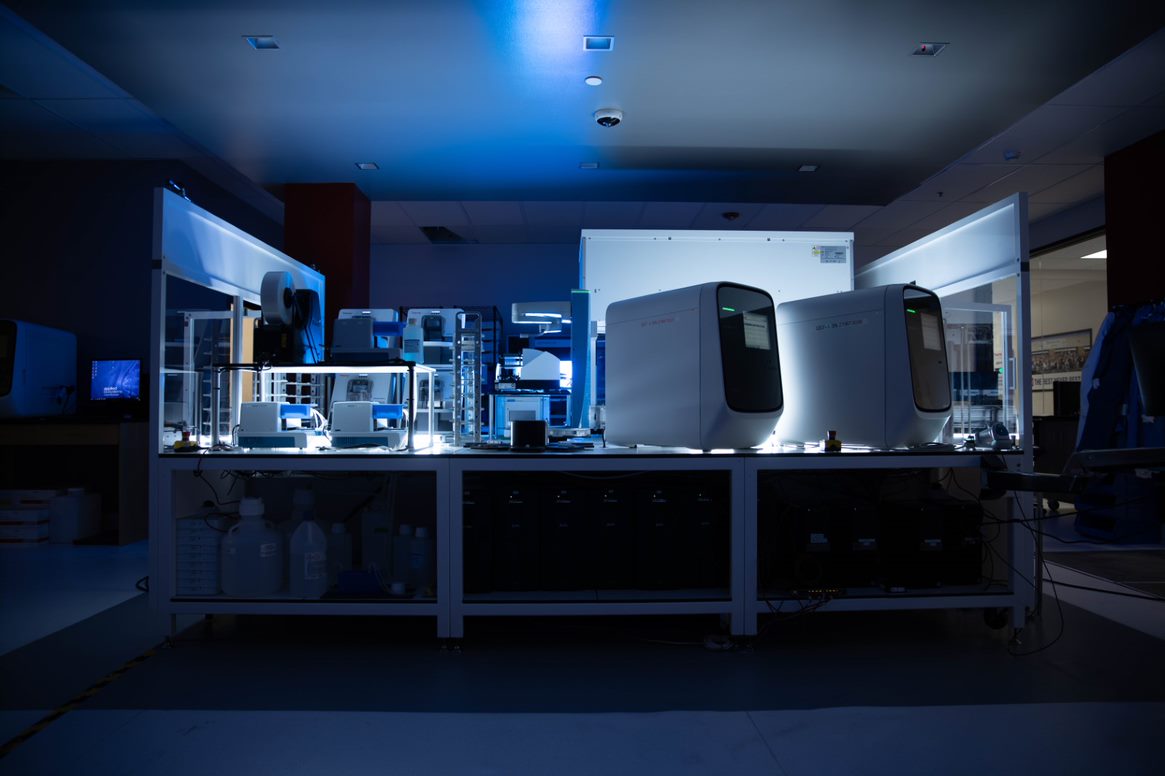 WolfTRACS on Campus
The labs are the newest addition to NC State's testing program, known as WolfTRACS, short for Testing, Reporting and COVID Surveillance. WolfTRACS is an umbrella program that includes all of the university's testing capabilities: test collection handled by Student Health Services, lab work led by CVM, and the campus surveillance program. The program was established by university leadership as an alternative to testing via external vendors, which can cost almost three times as much as in-house testing.
"This is a collaborative effort involving multiple partners across campus, including those involved in managing university facilities, student health services, human resources, emergency management and mission continuity, and waste reduction and recycling," said Paul Lunn, dean of CVM.
The new lab features an automated RT-PCR (real-time polymerase chain reaction) robotic testing device for processing samples and identifying genetic evidence within tested pathogens. The RT-PCR has a maximum capacity of 8,000 tests a day.
"We expect that the testing demand for our campus will be around 11,000 tests per week, and that the lab will remain in operation at least through the fall 2021 semester," said Megan Jacob, associate professor of clinical microbiology and director of CVM Diagnostic Laboratories. "It will take the active participation of everyone on campus to make the testing program effective, but if we work together a return to normalcy will be possible sooner."
At the start of the spring semester, NC State required all returning students, faculty and staff to undergo a COVID-19 surveillance test and show a negative result before being allowed back on campus. This initial test has been followed by weekly surveillance testing of approximately 10,800 students, faculty and staff. The testing is free and available to the entire campus community.
Watch this video to learn more about NC State's testing program, or visit this website for a more in-depth look at the new lab.