Exploring how automated solutions are transforming productivity and accelerating success in the modern laboratory
The COVID-19 pandemic has placed diagnostic laboratories under intense pressure, with teams increasing capacity and rapidly expanding testing menus, while facing staff shortages and the need to maintain safe and socially distanced working environments.
Among the diagnostic laboratories most successful at minimizing disruption and even thriving in these challenging conditions are those that have embraced workflow automation. The flexibility automated solutions offer has allowed forward-thinking laboratories to quickly return to near-full productivity, while operating in accordance with local social distancing requirements. And when restrictions are lifted and staff can return, these laboratories will be ideally placed to use their automated workflows to further extend their capabilities.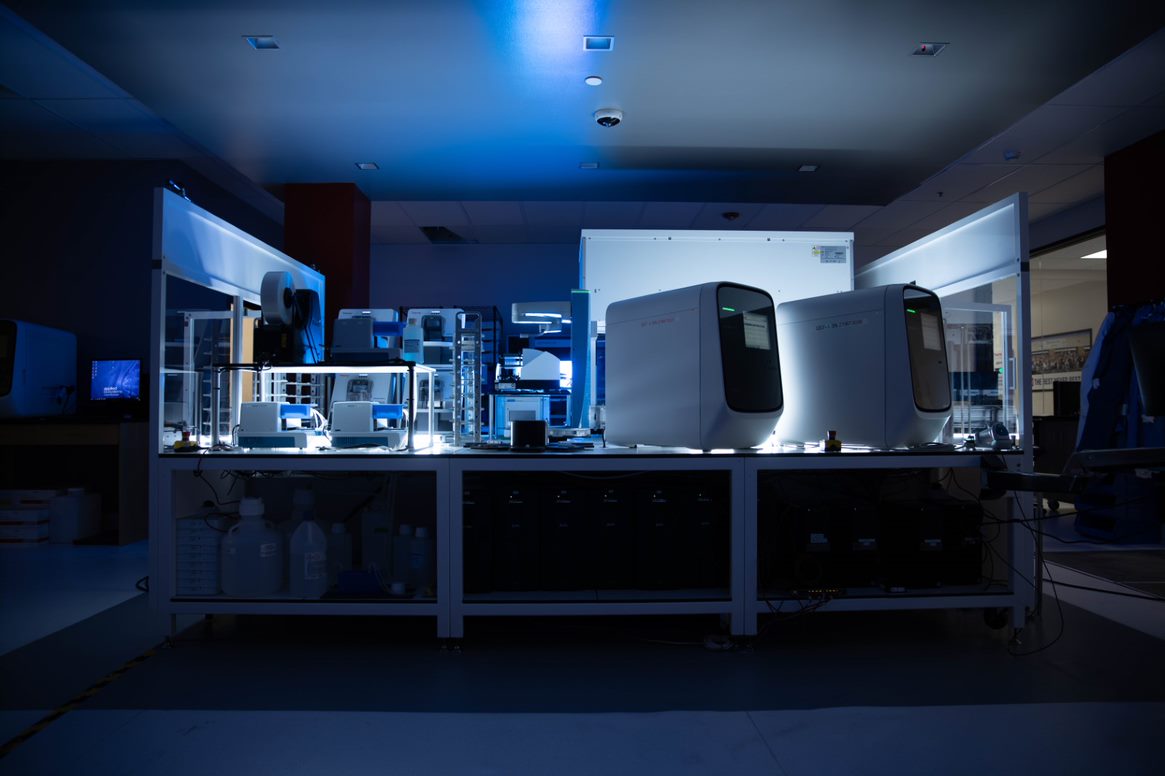 Scaling diagnostic testing at speed using automated workflow solutions
Ongoing advances in lab automation technologies mean diagnostic laboratories now have access to a wealth of workflow solutions with which to rapidly increase productivity, efficiency and reproducibility. What's more, the latest automation solutions developed for high-throughput testing applications are helping teams overcome the staffing and workplace challenges presented by the COVID-19 pandemic to drive continued improvements in their service offering.
The Thermo Fisher Scientific Amplitude Solution is a new highly automated molecular diagnostic testing system capable of analyzing up to 8,000 COVID-19 specimens in 24 hours. Using the system, laboratories can rapidly scale their COVID-19 testing workflows to the volumes needed to help reduce the spread of disease and restore economies and communities. Crucially, the Amplitude Solution offers maximum throughput with minimal hands-on time, equipment and personnel.
The Amplitude Solution consists of three fully automated steps:
After each tube is uncapped, inactivated and barcoded, the Tecan Fluent™ 1080 liquid handler automatically adds a negative control, beads/binding solution, and other necessary reagents to prepare four 96-deep-well plates.
The second module in the Amplitude workflow extracts and purifies specimen RNA, combines the four 96-well RNA plates into 384-well TaqPath™ reaction plates, performs a real-time PCR workflow for the TaqPath™ assay and separates liquid and plastic waste for easy disposal.
The Amplitude Solution provides end-to-end sample tracking and data management, with automated analysis of qPCR run data and generation of COVID-19 test results.
Addressing the physical and digital aspects of lab automation in harmony
COVID-19 has forced diagnostic laboratories to scale up services and expand testing capabilities, placing additional demands not only on physical infrastructure but also data management systems. Expanding high-throughput testing capabilities without scaling workflows in the digital space can limit the efficiencies automation offers and potentially compromise the integrity of results. Amid a global pandemic, errors in processing test results could have serious consequences for the spread of the disease and erode public trust in testing measures.
To that end, the Amplitude Solution submits test results to the Thermo Scientific™ SampleManager LIMS™ software, a comprehensive solution for laboratory equipment, information and process management that supports workflow scalability without compromising data integrity. SampleManager LIMS software can be securely deployed on cloud or on-premises infrastructure, equipping laboratories with the flexibility to expand capacity as their needs change. The system provides end-to-end support, from sample collection through to results reporting, with powerful visualization to help teams track key performance indicators. By bringing all aspects of diagnostic workflows together in a single solution, the SampleManager LIMS software suite accelerates testing and helps teams work more efficiently, while giving laboratories complete confidence in the quality of their data.
In line with its commitment to help in the global fight against the pandemic, Thermo Fisher Scientific also offers a pre-configured LIMS solution for high-throughput COVID-19 testing to help laboratories quickly bring their workflows up to speed. The Thermo Scientific™ SampleManager LIMS™ software COVID-19 Testing Solution comprises pre-configured functionality for end-to-end workflow management, and includes access to a dashboard for testing procedure guidance as well as mobile application support for sample receipt and accessioning.
Automating success: Looking beyond the challenges posed by COVID-19
Organizations and teams around the world have responded to the many challenges presented by the COVID-19 pandemic by adopting new tools and new ways of working. Accordingly, diagnostic laboratories are increasingly recognizing the opportunities and benefits afforded by lab automation in terms of scalability, flexibility, and efficiency. As growing numbers of laboratories embrace automation, these solutions are poised to increase the pace of diagnostic testing for years to come.
Look out for the next blog in our series, focusing on how advances in digital science are driving lab automation, improving data and process management, facilitating cross collaboration, and simplifying result access and interpretation.