Pharmaceutical companies face continuing pressure to develop new therapeutics and deliver them to patients as quickly and safely as possible. To meet this need, these companies must find ways to streamline drug development and manufacturing processes across the globe, thereby accelerating drugs through the pipeline and enabling the scalability needed to meet demand. Effective and reliable data management integrated across all sites is a key enabler for pharmaceutical companies, helping to avoid data silos and facilitating automation, collaboration and process optimization.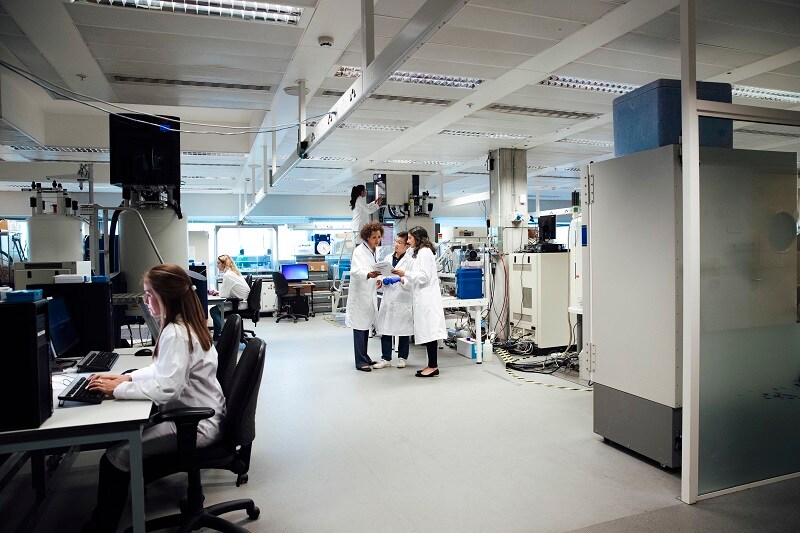 A new article published by European Pharmaceutical Review examines the role a laboratory information management system (LIMS) can play in transforming the drug development and manufacturing process for pharmaceutical companies. In this article, William E. Weiser discusses the advantages global pharmaceutical developers and manufacturers can gain from a LIMS solution and highlights the key considerations to be made when integrating and standardizing LIMS in their organizations.
With an integrated LIMS, it is possible for pharmaceutical companies to connect multiple facilities on a single, cloud-based platform for simplified, real-time access and sharing of data across entire laboratory networks. By using an enterprise-wide, automated data management system, organizations can benefit from improved efficiencies that allow them to streamline and expand their operations.
Benefits of an Integrated LIMS
Effective data management is crucial for pharmaceutical companies looking to optimize and scale operations. An integrated LIMS solution can help support this effort. The benefits offered by a LIMS include:
Elimination of data silos and improved collaboration – data silos limit opportunities for collaboration and cause unnecessary delays and inefficiencies as projects progress among teams. If data cannot be easily transferred as a drug moves from development in one facility to manufacturing in another, it may take longer to scale up drug production meaning delays for patients. LIMS helps standardize data collection and storage procedures, making it easier to hand over data from one team to the next and maintain its accuracy throughout.
Centralized data – LIMS serves as a "single source of truth," simplifying data access, traceability and retrieval. Centralizing data helps adhere to ALCOA+ guidelines, ensuring it is always attributable, legible, contemporaneous, original, accurate, complete, consistent, enduring and available.
Automated processes – LIMS automates routine tasks like tracking instrument calibrations, updating records of consumables and reagents, and keeping and managing records of authorized approvals.
Standardized and optimized workflows – operating procedures can be outlined for each process with a LIMS, making them easier to follow across the organization. With an integrated Laboratory Execution System (LES), users are guided step by step through SOPs, using clear instructions via images and videos to drive quality, repeatable process execution.
Enterprise integration and connectivity – modern LIMS platforms can connect to other instruments and existing digital systems, including Manufacturing Execution Systems (MES), Enterprise Resource Planning (ERP) systems and Chromatography Data Systems (CDS). This allows for a fully integrated experience across different departments and facilities with the use of a single solution from drug development through to manufacturing, thereby providing a holistic view of operations, enabling a seamless user experience and improving productivity.
A strong foundation for artificial intelligence (AI) and machine learning – an integrated LIMS solution captures raw data and its associated metadata, which can then be easily extracted and presented as actionable information in a clear, concise format. In this way, LIMS enables technologies like AI and machine learning with clean, structured data.
To learn more about how an integrated LIMS platform can transform drug development and manufacturing workflows, read the full article here. For more information on our integrated LIMS platforms for pharmaceutical and biopharmaceutical companies, visit our website.