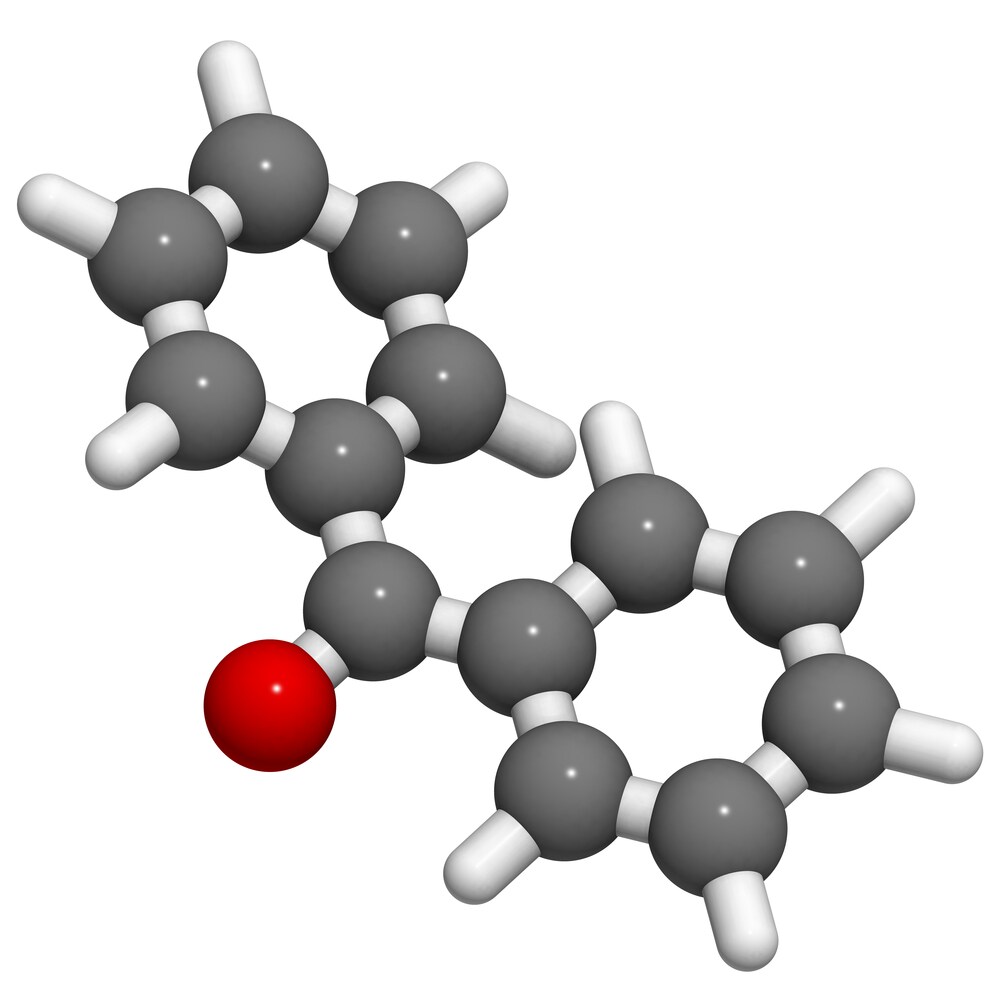 Benzophenone is an organic compound routinely used in the inks and coatings of food packaging. Since the chemical makes contact with the food product, the Food Standard Agency (FSA) has set a specific migration limit of 0.6 mg/kg for the compound. The published method used by the FSA relies upon liquid-liquid extraction and requires a labor-intensive process of up to 18 hours. An alternative approach evaluated by Khan1 and team uses QuEChERS dispersive solid phase extraction (dSPE) to extract benzophenone and 4-hydroxybenzophenone from breakfast cereal. In comparison with the standard method, the novel approach offers enhanced speed, significant increases in usability, and an overall economy of resources.
The laboratory performed the modified version in two phases: sample extraction and dSPE cleanup. First, they homogenized the sample to increase the surface area and ensured it was >80% hydrated. Then, they sealed the sample in an extraction tube with acetonitrile and a salt mix (magnesium sulfate, sodium chloride, sodium citrate tribasic dihydrate, and sodium citrate dibasic sesquihydrate) before vortexing and centrifuging it. In the second phase, they added an aliquot of the acetonitrile extract to a clean-up tube containing a combination of sorbents (magnesium sulfate, PSA silica, and C18) intended to eliminate fats and reduce matrix effects. The team performed chromatographic separation using a TraceGOLD TG-17MS GC column (30 m x 0.25 mm x 0.25 μm, 1.2 mL/min constant flow) and detection on an ISQ series mass spectrometer (Thermo Scientific). Altogether, the method required approximately two hours for the extraction and analysis of benzophenone and 4-hydroxybenzophenone in breakfast cereal samples.
Khan demonstrated excellent linearity (R2>0.999) over a concentration range of 50 to 1,000 ng/mL by constructing a calibration curve with internal standards benzophenone-d10 and 4-fluoro-4'-hydroxybenzophenone (10 µL of 10 µg/mL). The scientist also established recovery data using six extractions spiked at 0.6 mg/kg. The recoveries were 101.7% and 82.3% for benzophenone and 4-hydroxybenzophenone, respectively, with average relative standard deviations of 2.3% and 4.6%. Peak retention times were m/z 6.67 min and 6.64 min for benzophenone and its internal standard and m/z 8.37 min and 8.13 min for 4-hydroxybenzophenone and its internal standard. Khan posits that this robust approach offers unparalleled efficiency while maintaining reproducibility and accuracy. This, coupled with the user-friendly nature of the platform and overall cost effectiveness, renders it an ideal method for the extraction and detection of chemical migrants in food packaging.
Reference:

1 Khan, A. (2012) 'Analysis of Benzophenone and 4-Hydroxybenzophenone in Breakfast Cereal.' Thermo Fisher Application Note 20639