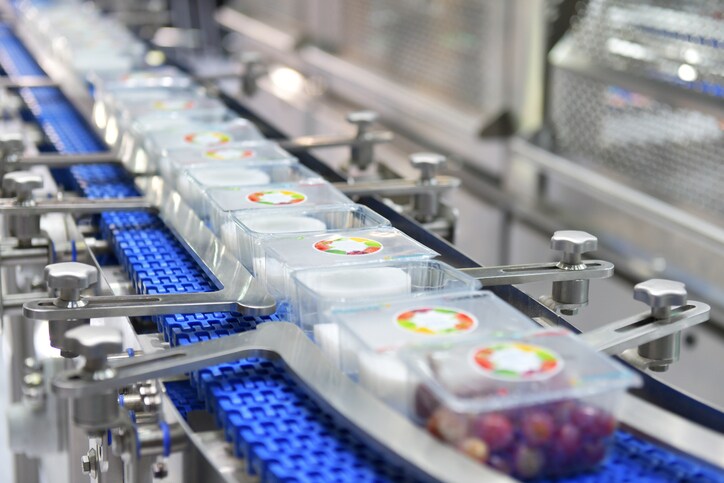 Inline checkweighing equipment for the food manufacturing and processing industry weighs products in motion and classifies, counts and rejects products that are off spec. Checkweighers help ensure that the weight of a packaged product being shipped out the door matches the weight on the label, and can even confirm that all the intended pieces are included in the final package. In other words, food checkweighers help make sure consumers aren't shortchanged—which could damage a company's brand.
When considering purchase of a food checkweigher, food processing companies need to consider if the product will meet its requirements. For example, can the equipment work with eco-responsible packaging, blister packs, cartons, plastic bottles, cans, glass, pouches or aerosols?How about raw food, beverages, frozen foods, baked goods, dairy products and bulk foods?
We have addressed these questions and others on our page of frequently asked questions (FAQs) and answers about inline checkweighers. Learn the answers to:
How does a checkweigher work?

What types of packages can be weighed on a checkweigher?

How fast do checkweighers count or weigh products?

What factors influence weighing accuracy?

Can checkweighers work with any types of dry ingredients?

Can checkweighers work with pharmaceutical products?

Can checkweighers work with cans?

Can checkweighers be washed down?

Do checkweighers also monitor for physical contaminants?
Checkweighers are designed to improve accuracy and reliability, decreasing maintenance, product giveaway and total cost of ownership. But before you buy, learn the answers to the FAQs.
Read Inline Checkweighers FAQs