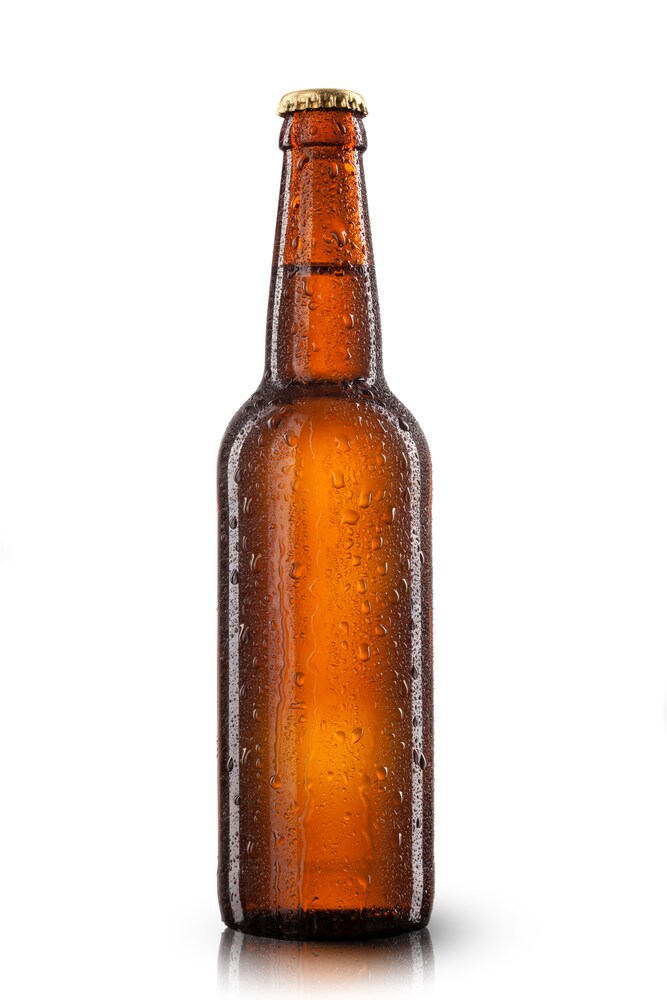 As an antioxidant, plant polyphenols are frequently involved in biological pathways. Some published evidence suggests polyphenols play a role in preventing cardiovascular disease, cancer, diabetes, and neurodegeneration.1
Polyphenols, are found a wide variety of fruits, plants, and plant-derived beverages, including beer. To learn more about the polyphenols found in beer, Quifer-Rada, P. et al., sought to identify the full range using liquid chromatography followed by LTQ-Orbitrap-Mass spectrometry.2
Past researchers have used coumometric arrays, electrochemical photodiode array, ultraviolet-visible spectrophotometry, and low resolution mass spectrometry to investigate polyphenols in beer. The authors remark, however, a high-resolution and comprehensive characterization had not been performed to date.
For this analysis, the team purchased beer samples from Spanish markets. They removed the foam from samples and then performed a solid-phase extraction step based on work from Vallverdu-Queralt, et al. to improve the sensitivity. Using this method, the team was able to achieve phenol recoveries from 78.3% ± 6.6% and 113.5% ± 8.6%.
The team used an Accela chromatograph (Thermo Scientific) for the Liquid Chromatography analysis. For the mass spectrometry analysis, they used an LTQ Orbitrap Velos mass spectrometer (Thermo Scientific) with an electrospray ionization source working in negative mode the researchers confirmed and quantified specific phenolic compounds by obtaining spectra in profile mode with a setting of 30,000 resolution at m/z 400. The data-dependent scanning (without the use of a parent ion list) at a resolving power of 15,000 was helpful for identifying unknown phenolic compounds. For ions at lower intensity, the team used MSn mode with the Orbitrap resolution set to 15,000 and m/z 400. They used XCalibur software v2.0.7 (Thermo Scientific) to analyze the data.
The team successfully identified 47 phenolic compounds in beer representing hydroxycinnamoylquinic acids, flavanols, flavonols, flavones, alkylmethoxyphenols, alpha- and iso-alpha-acids, hydroxyphenylacetic acids and prenylflavonoids. Seven of the 47 compounds had not been previously reported in beer. The seven new (to beer) phenolic compounds included: Hydroxy cinnamic acid derivatives: coumaric acid-O-hexoside, sinapic acid-O-hexoside, feruloylquinic acid, caffeic acid-O-hexoside Flavanol: catechin-O-dihexoside Flavanol derivative: kaempferol-O-hexoside (Kaempferol-3-O-glucoside) Flavone: apigenin-C-hexoside-pentoside.
These findings enhance the understanding of polyphenols, which might be helpful for future work involving polyphenols or the sensory properties of beer.
Read more about beer and wine analysis in our Food and Beverage community
References:
1. Scalbert, A, Johnson, I. T., and Saltmarsh, M. (2005) "Polyphenols: antioxidants and beyond1,2,3" American Journal of Clinical Nutrition January 2005 vol. 81 no. 1 (pp. 215S-217S)
2. Quifer-Rada, P. et al. (2015) "A comprehensive characterisation of beer polyphenols by high resolution mass spectrometry (LC-ESI-LTQ-Orbitrap-MS).", Food Chem. 2015 Feb 15;169: (pp. 336-43). doi: 10.1016/j.foodchem.2014.07.154. Epub 2014 Aug 10.

3. A. Vallverdu-Queralt, et al. (2010) "Improved characterization of tomato polyphenols using liquid chromatography/electrospray ionization linear ion trap quadrupole orbitrap mass spectrometry and liquid chromatography/electrospray ionization tandem mass spectrometry." Rapid Communications in Mass Spectrometry: RCM, 24 (20) (2010), pp. 2986–2992