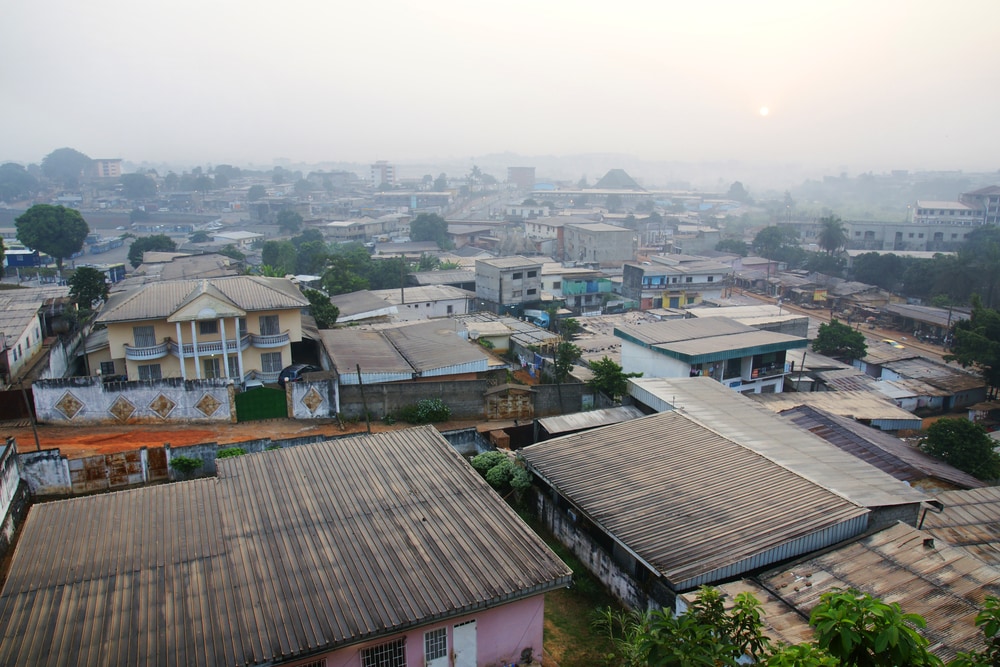 Minerals and trace elements play a vital role in healthy human development. In order to properly assess public health risk, it is imperative to gather data on exposure to minerals, essential elements, and toxic compounds. One assessment tool is a Total Diet Study (TDS). To perform this study, public health professionals purchase and prepare food according to local custom before analyzing pooled samples. From this data, they can estimate dietary exposures for comparison with accepted nutritional standards.
Gimou et al.1 used the TDS method to assess dietary exposure to 11 specific elements in Yaoundé, Cameroon. These elements included the minerals calcium, iron, magnesium, potassium, sodium, and zinc as well as the essential trace elements cobalt, chromium, and selenium. The final compounds were toxic trace elements arsenic (total and inorganic) and mercury (including methyl-mercury). This research represents the sole comprehensive evaluation of dietary exposure to trace elements and minerals in Cameroon and Sub-Saharan Africa.
To do this, the researchers evaluated 64 pooled samples preserved at –20°C in polyethylene bottles or Nasco WHIRL-PAK bags (Thermo Scientific). Together, these samples represented 96.5% of the local diet. The researchers used analytical reagent-grade chemicals and purified distilled water for the preparation of solutions, including stock solutions, internal standards, and matrix modifier (Thermo Scientific). They applied closed-vessel microwave digestion to the samples followed by flame atomic absorption spectroscopy (FAAS)* microsampling and inductively coupled plasma mass spectrometry (ICP-MS) on a VG PlasmaQuad ExCell (Thermo Scientific). They then estimated dietary exposure as household percentiles. For each of the 11 elements evaluated, they multiplied food consumption data drawn from 557 reporting Yaoundé households with the data derived from the 64 pooled samples. They compared their results to health-based guidance values as well as global TDS results.
Gimou et al. found inadequate intake of the following minerals and essential trace elements: calcium (72 %), iron (90 %), magnesium (32 %), zinc (47 %) and selenium (87 %). They also estimate that <3.2% of the population exceeds the upper limit for calcium, iron, magnesium, zinc, and cobalt. 19 % exceed the upper limit for sodium. Interestingly, the fish food group contributed most strongly to intakes of calcium (65%), cobalt (32%), and selenium (96%) as well as to total arsenic intake (71%) and organic mercury intake (96%). The tubers and starches food group contributed strongly to intakes of magnesium (39%) and potassium (52%).
The researchers note that their data pool was relatively small and based on estimations without regard for individual variations within households. They also note that special populations in Yaoundé, including the elderly and the very young, may be at an increased risk for deficiencies. Gimou et al. assert that untested circumstances, such as chronic infection, may play a role in inhibiting the bioavailability of the the minerals and nutrients present in food. As a result of a fortification program,2 the population currently receives food products treated with iron and zinc. However, the researchers indicate that this is not an ideal solution for the nutritional deficits they identified. Instead, they posit that public health officials should focus on increasing the consumption of locally-available, nutrient-dense foods and eradicating infectious disease. They call for further studies to assess potential deficiencies in other essential elements.
References
1 Gimou, M. et al. (2013) 'Dietary exposure and health risk assessment for 11 minerals and trace elements in Yaoundé: theCameroonian Total Diet Study' Food Additives & Contaminants: Part A, Vol. 30, No. 9, 1556–1572, http://dx.doi.org/10.1080/19440049.2013.813649
2 Helen Keller International. 2012. Food fortification in Cameroon: strengthening the public health. [cited 2013 Jul 2]. Available from: http://www.hki.org/file/upload/HKIrelease_Food%20Fortification_Cameroon_ 1.26.12.pdf