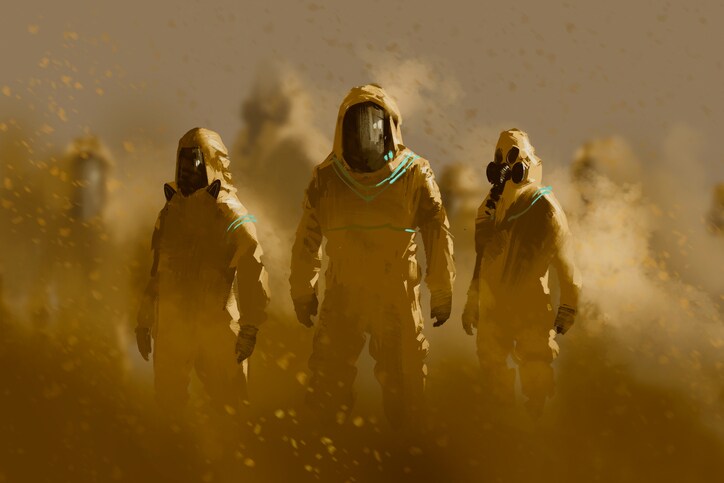 According to the Institute of Hazardous Materials Management, a hazardous material (HazMat) is "any item or agent (biological, chemical, radiological, and/or physical), which has the potential to cause harm to humans, animals, or the environment, either by itself or through interaction with other factors."
CBRNE is an acronym for Chemical, Biological, Radiological, Nuclear, and Explosives. Interpol, the world's largest international police organization, declared on their website that "terrorism that makes use of CBRNE materials … poses a clear threat to public health and safety, national security and economic and political stability on a global level. As such, the prevention of such incidents is of the highest priority."
The U.S. Department of Homeland Security has a national strategy for Chemical, Biological, Radiological, Nuclear, and Explosives (CBRNE) Standards to help ensure that life, health, property and commerce are protected. The strategy covers equipment used by federal, state, local, and tribal responders for CBRNE detection, protection, and decontamination. (Read more about the National Strategy for Chemical, Biological, Radiological, Nuclear, and Explosives (CBRNE) Standards.)
So what is the difference between HazMat and CBRNE?
Argon Electronics, a developer and manufacturer of hazardous material detector simulators, did a great job of explaining the differences in its article, named appropriately, What is the difference between HazMat and CBRNe? The author, Steven Pike, believes the differentiation between HazMat and CBRNe has historically been determined by the intent, risk and scope of the incident being faced.
In the article, he walks the reader through each of these factors, and explains that although HazMat and CBRNE emergency response share certain common ground, there have always traditionally been some fundamental differences in terms of the focus, method and priorities of each approach. Read the article to learn of the implications of these factors for first responders.
Luckily there is technology on the market today that can help identify a broad range of unknown chemicals, explosives and explosive precursors in the field quickly, safely, and confidently. Hazmat technicians, firefighters and incident commanders can utilize technology that can quickly analyze and identify hazardous materials and toxic chemicals that might result from spilled or illegal dumped material, or that are found in bags and bottles at crime scenes.
In addition to safeguarding against unknown chemical, there are CBRNE and Dirty Bomb Detection Devices to monitor and alert for radiological threats.
It is the job of these advanced detection instruments to protect agents while they accomplish their missions to keep the public safe – whether it's a HazMat incident or a CBRNE attack.