Throughout history, materials have shaped civilization, providing humans with the shelter, tools, mobility and weapons required for their survival. The materials we use are so central to human existence that entire periods of history, from the Stone Age to the Bronze Age to the Iron age, have been defined by the type of material predominantly in use.
Today, the materials we use continue to have a huge impact on our everyday world, playing essential roles in energy use, transportation, human health, and industrial productivity. Thanks to modern advances in microscopy, researchers can now characterize the structure of materials down to the nanoscale and beyond, allowing them to determine in unprecedented detail how the atoms that make up various materials function and interact with each other, even under different environmental conditions.
Traditionally, materials characterization and development has been done primarily by the academic research institutions. Yet in the past few years, advances in electron microscopy have made these instruments easier to use and more cost-effective to own. As a result, many industrial customers who once turned to academic institutions for analyses are now conducting their own advanced materials science research in-house.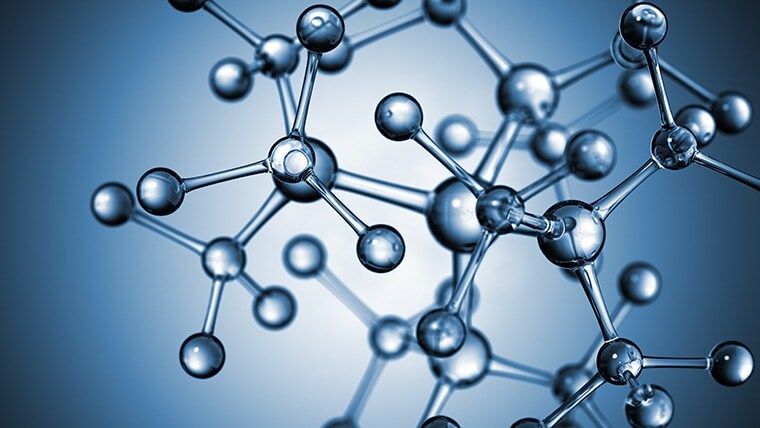 By examining the structure of materials in unprecedented detail, researchers can control quality and predict the failure of existing materials while developing new materials.
In general, today's researchers use electron microscopy for four types of materials science analyses:
Quality control.  Materials in completed products can be tested to ensure they comply with functional requirements in various environments and to determine whether they meet qualifications to continue production. A great example is an oil pipe used under water: by examining the structure at the micro-level, researchers can ensure that the materials used in the pipe will last a reasonable length of time without failure due to corrosion and can withstand the pressures it will face deep in the ocean. These analyses ensure that the pipe is safe from environmental leakage and will deliver oil from one place to another in a cost effective way.
Failure analysis.  By studying why materials fail in different environments or even after catastrophic failures, researchers can develop more durable materials. Take an automotive engine, for example: scientists can examine a sample of the engine at the atomic level to see if any particles forming could cause a failure in the system. As a result, car manufacturers are able to develop safer and more efficient components.
Process Control.  Using advanced electron microscopy, researchers can obtain the detailed knowledge they need to control the process and ensure uniform output as they develop new components and products, ensuring they are consistently producing the exact properties desired.
Innovative materials development. Materials science researchers are also utilizing electron microscopy to understand how different atomic structures and new combinations of atoms can lead to new materials with innovative properties. Such insights can lead to stronger, lighter-weight materials that are less prone to corrosion, temperature, and other factors that would otherwise compromise their effectiveness.
See how the University of Manchester is using Thermo Scientific instruments to answer important questions around failure analysis:
Thanks to electron microscopy, materials science breakthroughs are occurring at an accelerated pace, paving the way for more energy-efficient vehicles, lighter aircraft, electric cars, environmental improvements, and the development of new products that improve energy production and consumption.
Subscribe now to receive new Accelerating Microscopy posts straight to your inbox.
Raphaela Scharfschwerdt is a Materials Science Marketing Manager at Thermo Fisher Scientific.
To learn more about material science, fill out this form to speak with an expert.