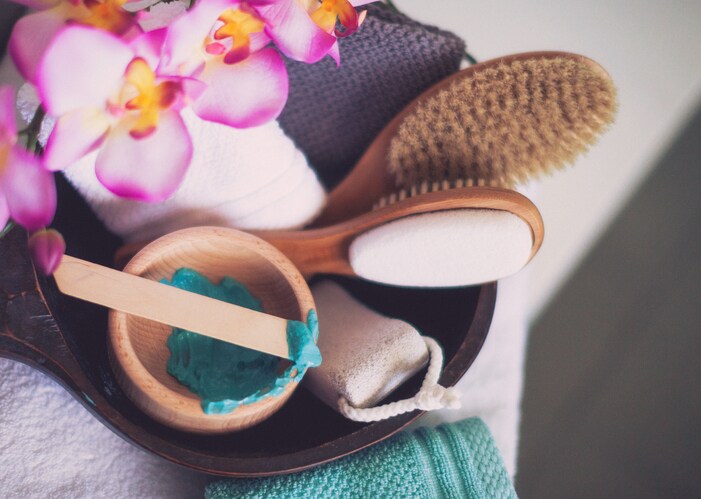 Exfoliation has become a common practice in facials and other cosmetic treatments. The outer layers of skin contain a significant number of dead cells. Removal of these cells, called exfoliation, produces a cosmetically cleaner appearance. With the surge of interest in this practice, many cosmetic producers began using tiny pieces of materials in their products to enhance exfoliation. Some of these materials, such as pumice and salts, are natural products, but others are synthetic materials such as polymeric microbeads.
Several classes of consumer products, including shower soaps and toothpastes, also contain microbeads to enhance the scrubbing or exfoliating power. Concerns have been raised about the large number of microbeads released and the slow or negligible breakdown of these materials in the environment– especially marine environments – and their subsequent entry into the food chain through microorganisms and filter feeders.
According to an article on Popular Science, an estimated 808 trillion microbeads swirl down American drains every day and about 99% of the beads settle into sludge, which is often used as fertilizer. The remaining 1% —roughly 8 trillion microbeads—are released directly into our waterways. Here, the smallest microbeads can be consumed by plankton and travel all the way up the food chain to fish that can end up as dinner. Plastics used in microbeads readily absorb pollutants, some of which have been linked to birth defects, cancer, and developmental problems in humans. The plastic can also release BPA and other chemical additives.
Cycling affected water through filters enables capture and analysis of the microbeads, which are roughly 25 to 100 microns in size. FTIR microscopy is an excellent tool for detecting and identifying these materials. Microplastics in the Environment is an application note that describes a study in which a reference set of samples and beads from a bath scrub are analyzed after extraction via filtration.
In this experiment, an FTIR microscope was configured with a Ge-tip ATR. Using the tip-ATR, the entire analysis took less than a minute with no sample preparation required. A solution containing a commercial standard of 25 micron diameter polystyrene beads was evaporated onto a glass slide to serve as a reference sample. A sample from an exfoliating cleanser was analyzed after filtration through a standard paper filter without further treatment. Finally, a set of microbeads used for X-ray diagnostic procedures were similarly filtered and analyzed. The Ge-tip ATR and 100-micron aperture in the microscope yield an effective spatial resolution of 25 microns, perfectly gauged to match these samples. The visual images were acquired using the built-in camera of the system. The analysis was carried out using spectroscopy software and standard polymer libraries.