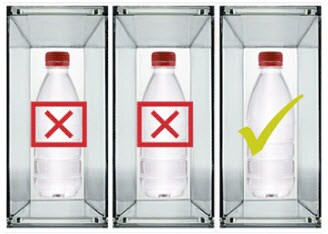 Editor's Note:  Continuing our February series of addressing problems that you may find when you are analyzing polymers for product quality assurance and quality control verification, failure analysis, deformulation, or product development, here are three more symptoms, analysis suggestions and some recommendations of spectroscopy solutions to help your analysis.
Symptom 7:  Diminished Physical Properties
What could cause the problem of diminished physical properties?  Actually there are several causes, including: crystallinity, structure, polymorphism, inorganic additives, degradation, and contamination. If you encounter these issues, measure directly using Raman or single-bounce Diamond Attenuated total reflection (ATR) in the Far-IR range.  Ideally the instrument is a multi-spectral range system that can acquire spectra from far-infrared to visible, and can initiate ATR, Raman and NIR modules at the touch of a button, enabling access to these techniques without manually changing system components. A system that includes the FT-IR spectrometer, a Raman module, a built-in Diamond ATR accessory and a solid-substrate beamsplitter allows complete analysis — including crystallinity, bulk analysis, and identification —using near-, mid- and far-IR by simply loading samples and letting the instrument do the work. Reflective optics and detector allow you to analyze organic and inorganic materials with mid- and far-IR spectroscopy. You can then identify the problem by searching libraries using spectral regional search to identify components; then optimize the formulation or manufacturing process.
Symptom 8:  Material Too Hard or Too Soft
Improper formulation of co-polymers, plasticizers, fillers (>1% by weight) could cause material to be too hard or too soft. If this is the problem, measure using single-bounce Diamond, ZnSe or Ge (for carbon-filled polymers) Attenuated Total Reflection (ATR). ATR allows you to quickly analyze polymer samples directly for identification or verification of bulk properties such as blend ratio. Identify the problem by calculating the peak height or area ration, verifying co-polymer ratios, and then adjust formulation and check ratios routinely. An FT-IR Spectrometer with a monolithic diamond ATR accessory provides the robustness and flexibility needed to identify why the material is too hard or too soft.
Improper formulation of low-level additives (<1% by weight) could also be a cause of material being too hard or too soft. If this is the case, melt the polymer into a thin film of known thickness, then measure the film with transmission. To identify the problem, you will first have to quantify additives using peak height or area method, then adjust the formulation, and check additives routinely. Use the same type of FT-IR Spectrometer I mentioned earlier, but also utilize a Heated Mini-Film Maker that includes heated platens, press and everything needed to melt polymer samples into reproducible films for analysis. This will allow quantitative analysis of additives and other polymer characteristics, including crystallinity and monomer ratios in copolymers.
In either case, make sure your instrument utilizes software composed of spectral identification tools, interpretation algorithms, and scientific documentation that indexes the information.
Symptom 9:  Swelling
Surface contamination is the most probable cause of swelling. To measure the sample, extract the contamination into solvent, dry it onto an ATR crystal or IR window, and then measure using transmission. Identify the problem by searching libraries to identify contamination, and then determine if the polymer or formulation is appropriate for the application. An FT-IR Spectrometer with a diamond ATR accessory will help maximize energy throughput, so you get high-quality spectral data in seconds.  With robust full diamond crystal and efficient all-reflective optics, the spectrometer can use its full spectral range to Identify polymers, copolymers and additives in your plastics and rubbers.
There are a variety of molecular spectroscopy techniques and applications that can help in your analysis –from Near Infrared (NIR) technology, Fourier Transform Infrared Spectroscopy (FTIR) and Fluorescence, to Raman and Ultraviolet-Visible and Visible Spectrometry. But if your sample is especially challenging, your first step might be to analyze the problem itself.  Visit our online polymer spectroscopy resource center to learn how you can analyze these and other polymer problems. 
.